Good question! 
This could be caused if the file size limit exceeds 4gb (per file)
Here are a few helpful troubleshooting tips when uploading media!
If using Wifi, try switching to a wired Internet connection by plugging into a router. Sometimes Wifi, in general, can be an unstable connection
When you are uploading, be sure not to navigate away from the page as this could prevent a file from fully uploading.
Adjust sleep settings so your computer does not go to sleep during an upload
Upload (1) file at a time until the file gets to the processing stage
If you are exporting your videos with iMovie. We recommend selecting the quality as "custom" and increasing the "Mbps" as high as possible. If you select the "Apple ProRes" (or the "Best" option in iMovie) codec you will run into an error uploading your video files.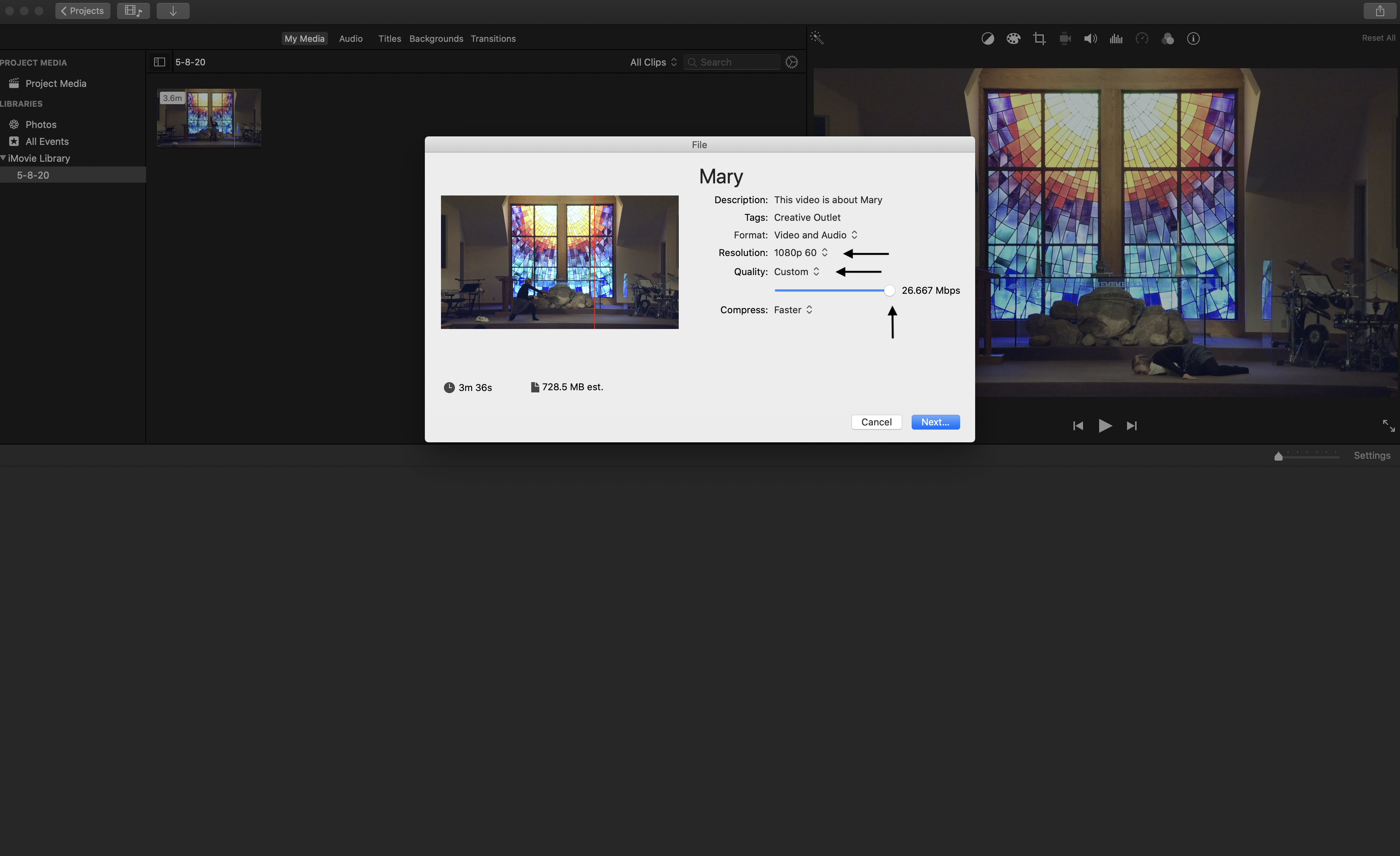 **The best way to test your upload speed is to test it at this link.https://www.speedtest.net/**
Keep in mind that there is a difference between "download" and "upload" speed. Your download speed is based on your ability to download media from the internet (Netflix, YouTube, documents, etc.) However, the upload speed is going to determine how fast your media will upload to a website and other services. If your upload speed is slower, uploading larger files or uploading multiple files may take a long time.
Are you an administrator for an arts organization? Would you like to learn more about Acceptd's resources? Check out more at: Applications | AuditionRoom | Marketing