We're here to help! If you are applying to a university or college your Acceptd account is different from your Office of Admissions or program registration account. If you have not yet signed up for an Acceptd account we suggest signing up here
If you have an Acceptd account and are still having trouble logging in, we suggest resetting your password. Do this by clicking on the "Forgot Password?" This will trigger a reset password email to be sent to your linked email account.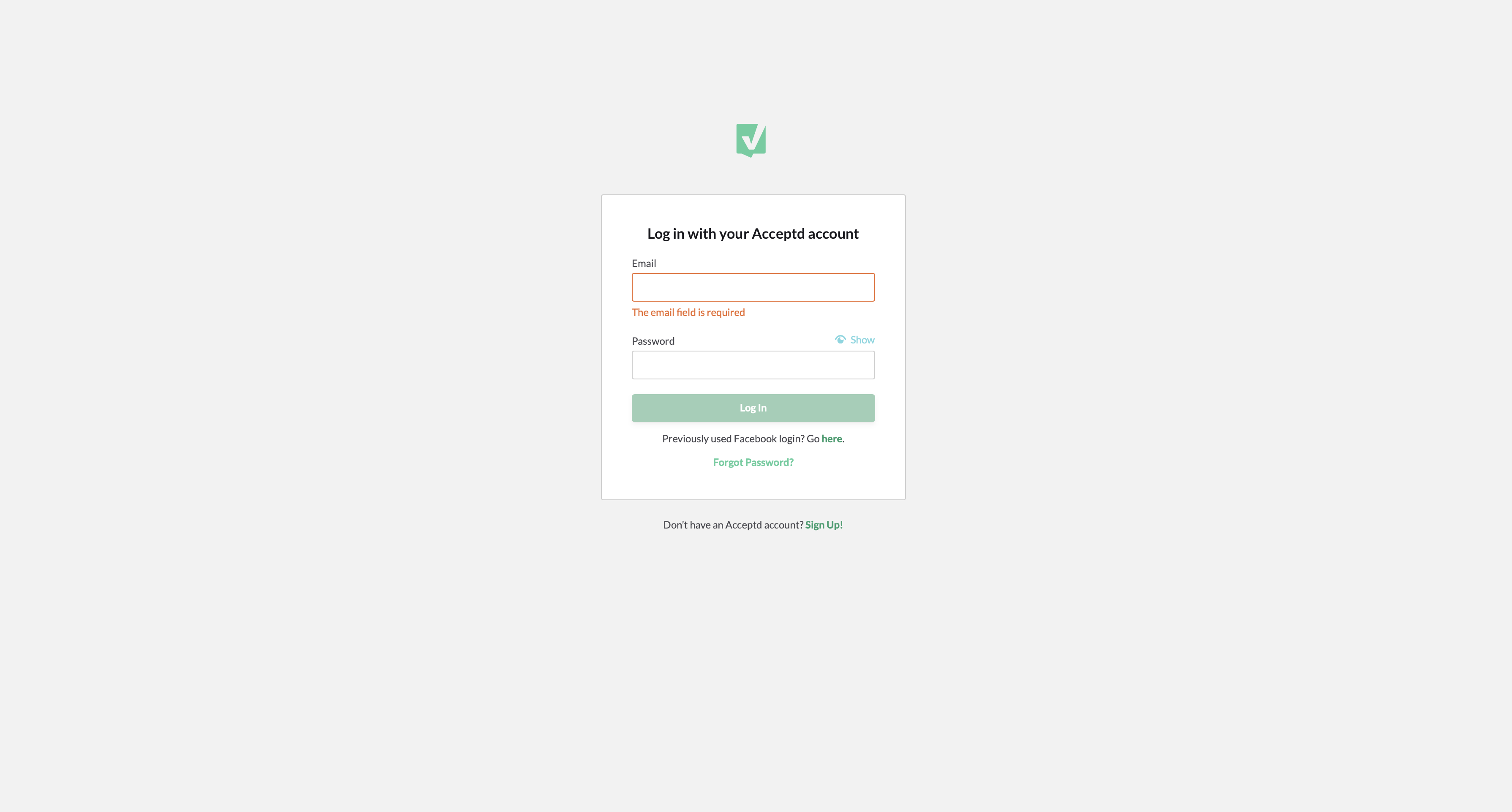 Click on the link in that email and you will be redirected to create a new password and you're all set!
Are you an administrator for an arts organization? Would you like to learn more about Acceptd's resources? Check out more at: Applications | AuditionRoom | Marketing