Great questions! You will be able to find the time of your audition and when the Auditionroom will open by following the below steps.
First, make sure you are logged into your Acceptd account and select the "Schedule" tab. Then select "Agenda" from the drop-down list.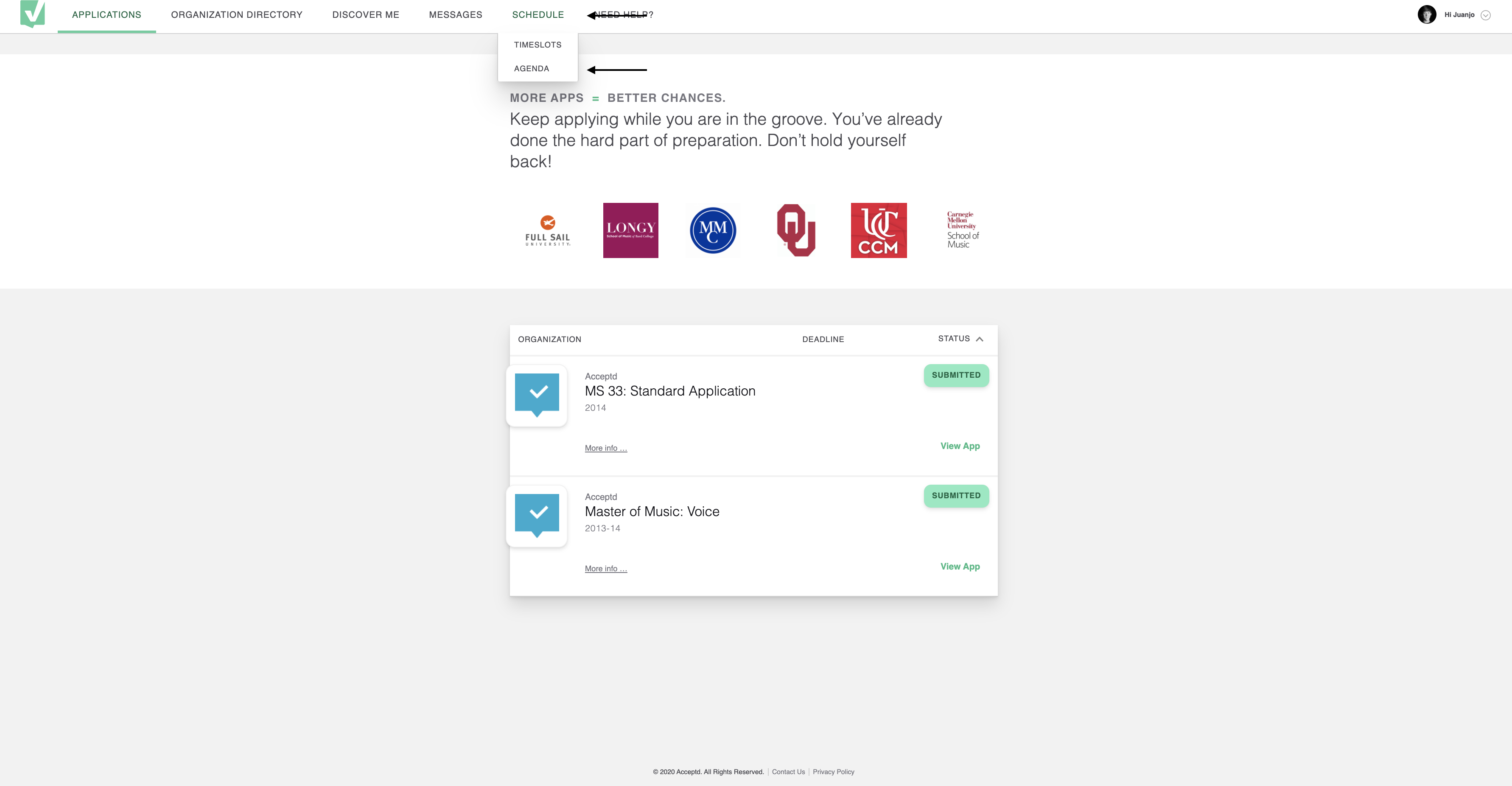 Once you see the "My Agenda" page. You can see the schedule for all "Upcoming Events." Make sure you check the "Lobby Starts at" time for your "Upcoming Events."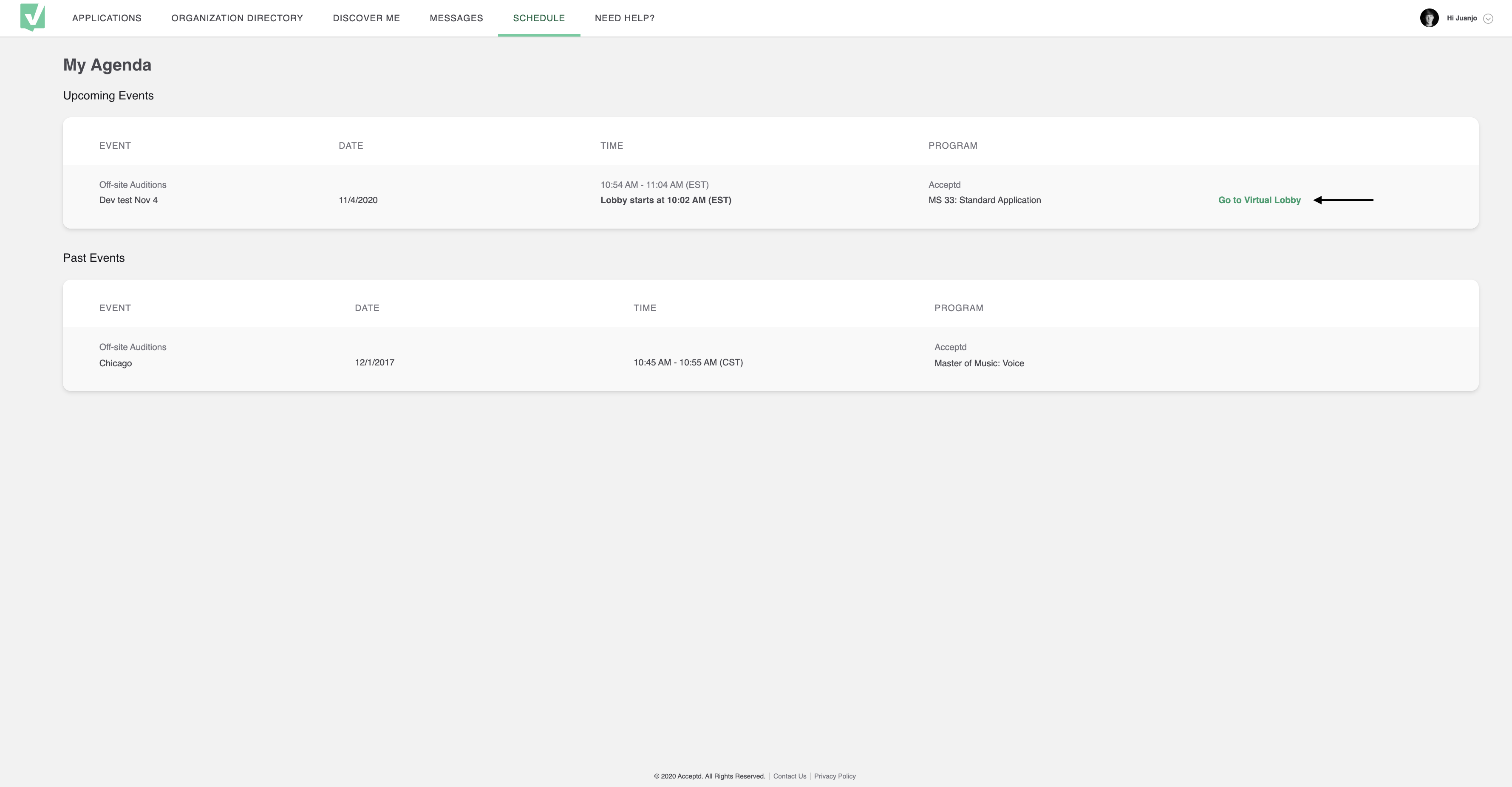 Are you an administrator for an arts organization? Would you like to learn more about Acceptd's resources? Check out more at: Applications | AuditionRoom | Marketing