Printing your submitted application is quick and easy!
First, make sure you are on the "applications" tab. Click on "View App" that is under the Submitted icon to the right of your application.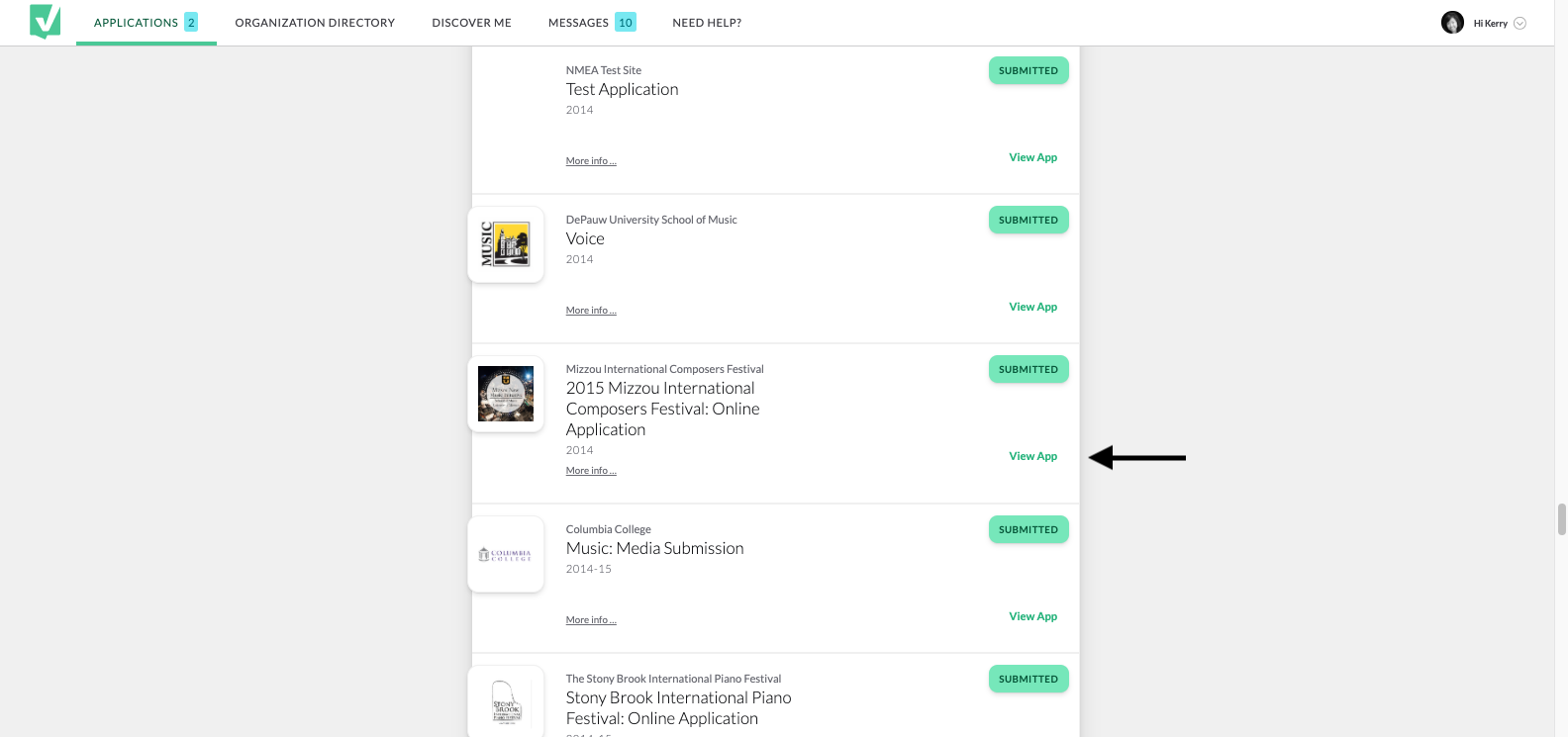 This will bring you to your submitted application. Then, click on the "Print" icon in the top right-hand corner. A print preview will appear and you may print from that screen or you can save it as a PDF on your computer.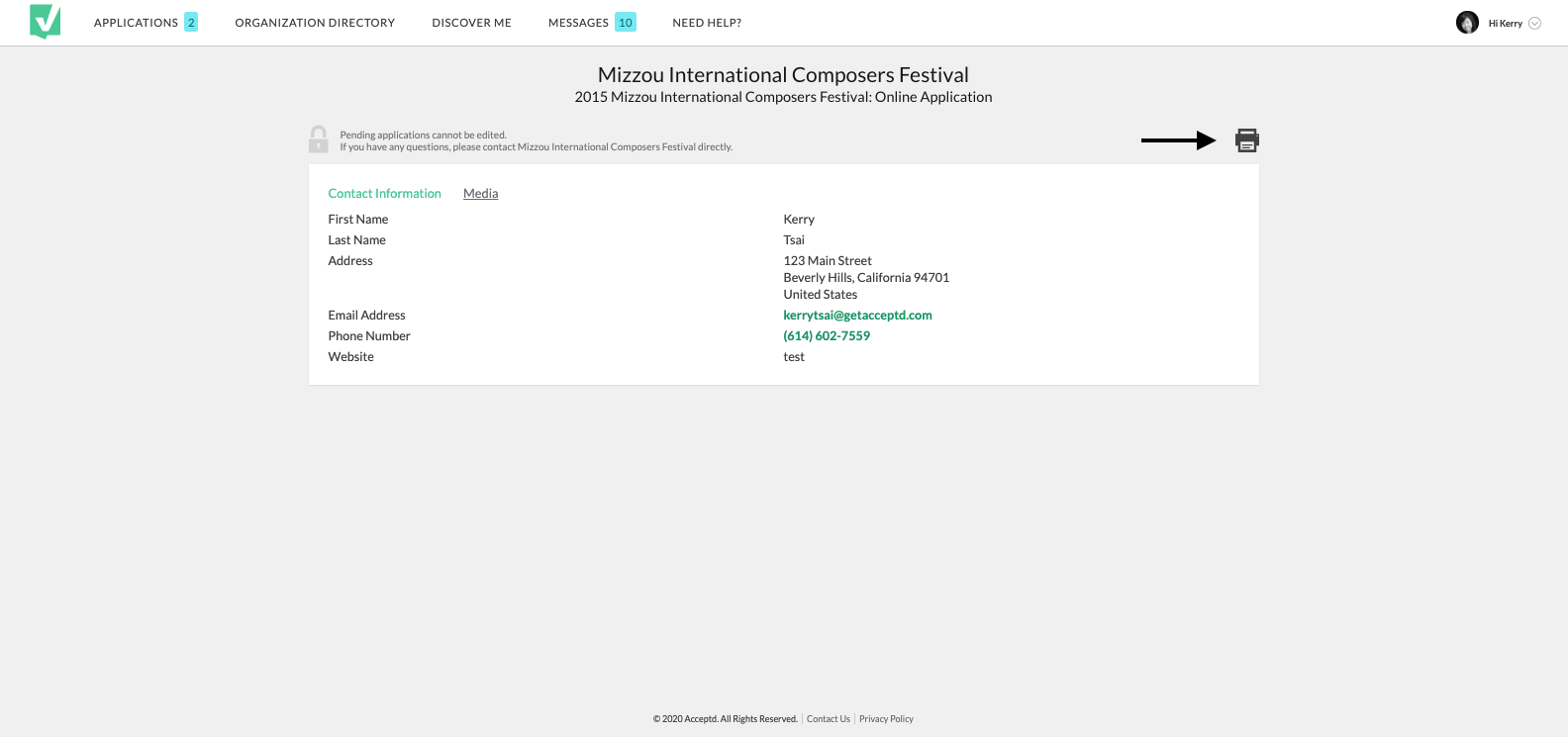 Are you an administrator for an arts organization? Would you like to learn more about Acceptd's resources? Check out more at: Applications | AuditionRoom | Marketing