Awesome, Here is where you can respond! First, click on the "Messages" tab in your Acceptd account.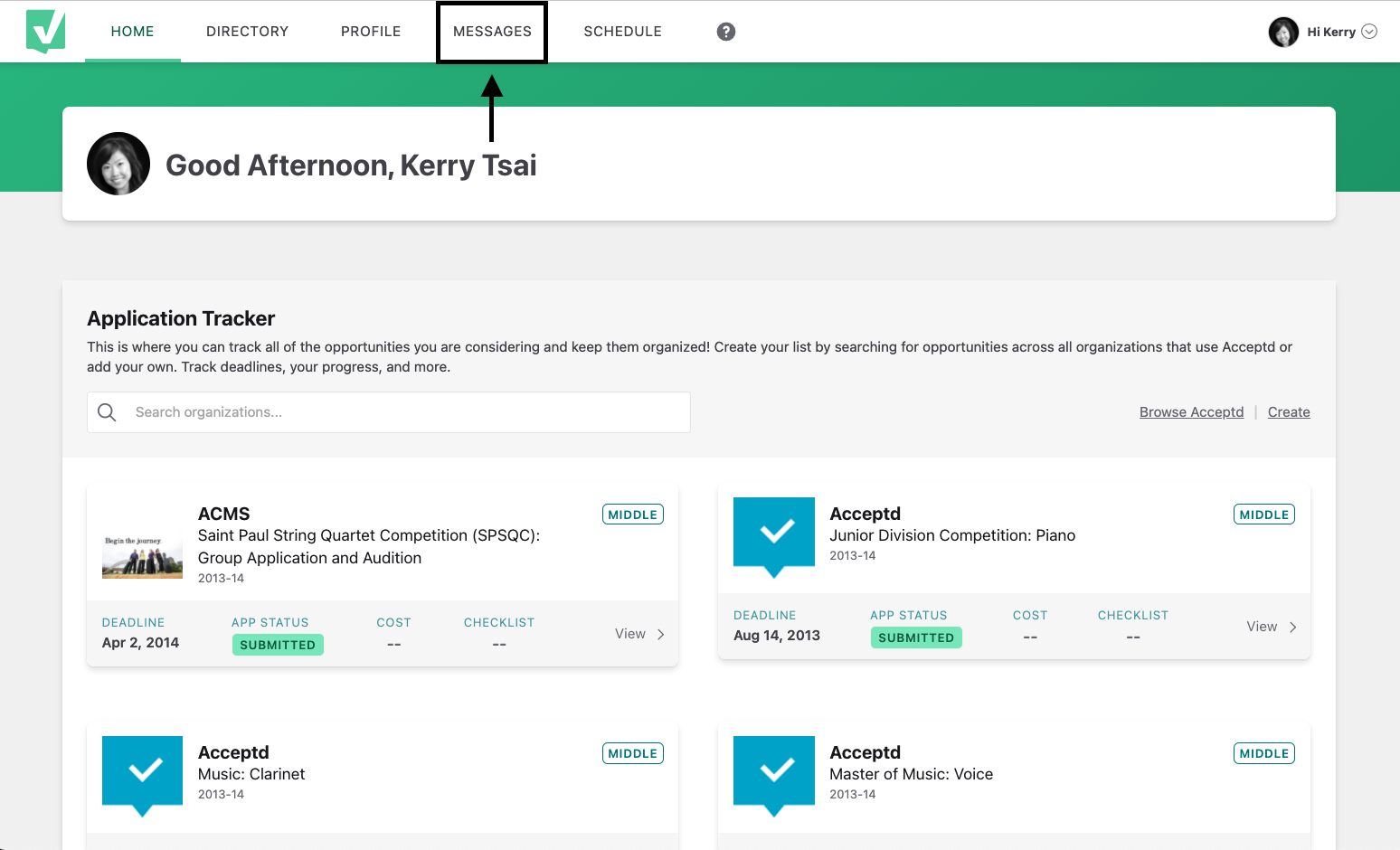 Here, you can click on the message that you would like to reply to. Underneath the message, there is a blank box. In this box, you can type your response and even attach the media!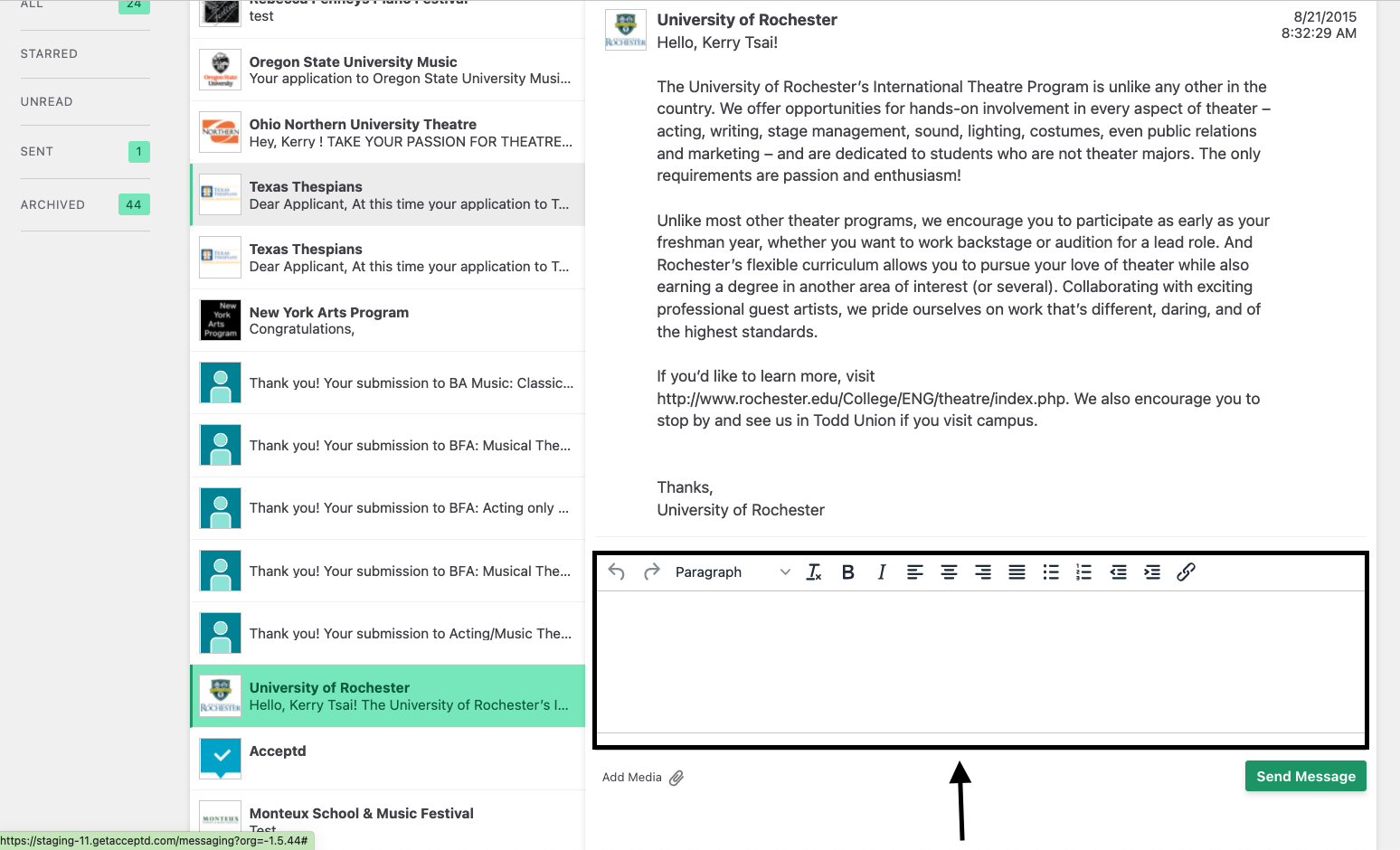 When you have finished your response you can click "Send Message" and your message will be sent off to the school or program!
**You are not able to message an organization directly unless they send you a message first. If the organization is requesting that you send them a message or attach a file in the messages tab. You can simply let them know they will need to message you first in order to fulfill their request.**
Note: Confirmation of a submitted application does not count as the organization sending you a message.
Are you an administrator for an arts organization? Would you like to learn more about Acceptd's resources? Check out more at: Applications | AuditionRoom | Marketing