Awesome, Here is where you can respond! First, click on the "Messages" tab in your Acceptd account.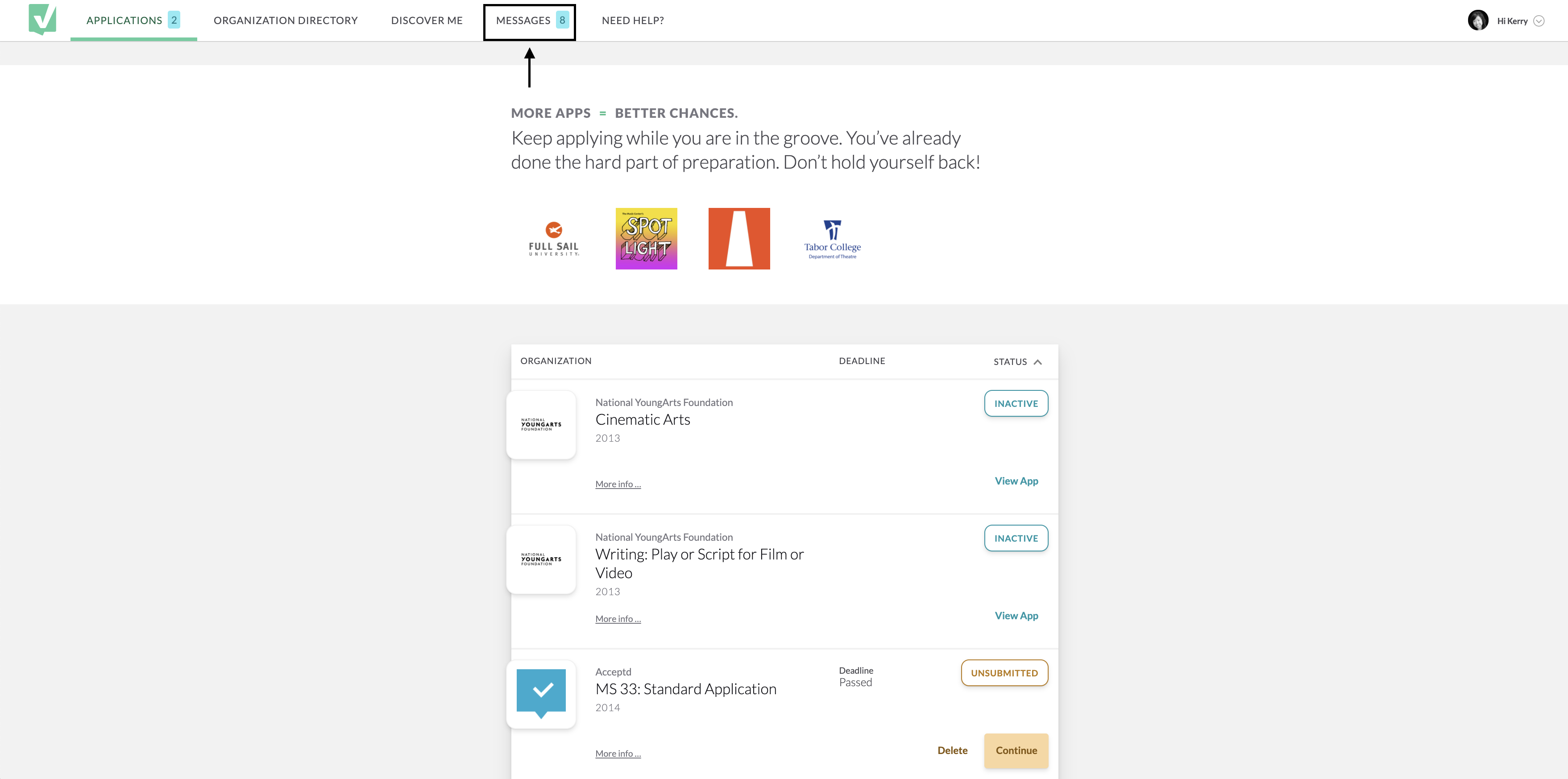 Here, you can click on your message that you would like to reply to. Underneath the message, there is a blank box. In this box, you can type your response and even attach the media!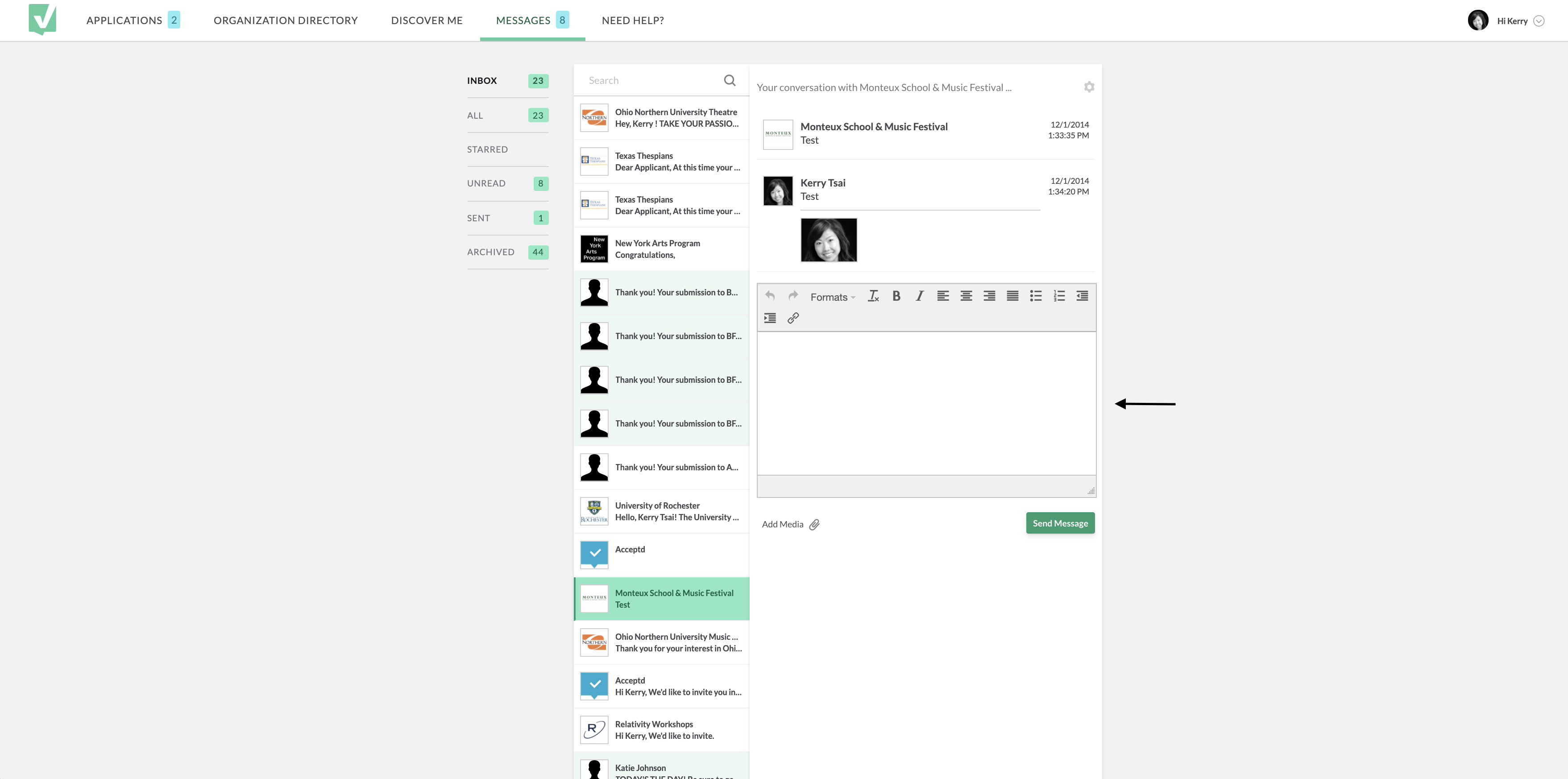 When you have finished your response you can click "Send Message" and your message will be sent off to the school or program!
Are you an administrator for an arts organization? Would you like to learn more about Acceptd's resources? Check out more at: Applications | AuditionRoom | Marketing