If you've already started an application and would like to see the deadline for that application, visit the "Home" tab.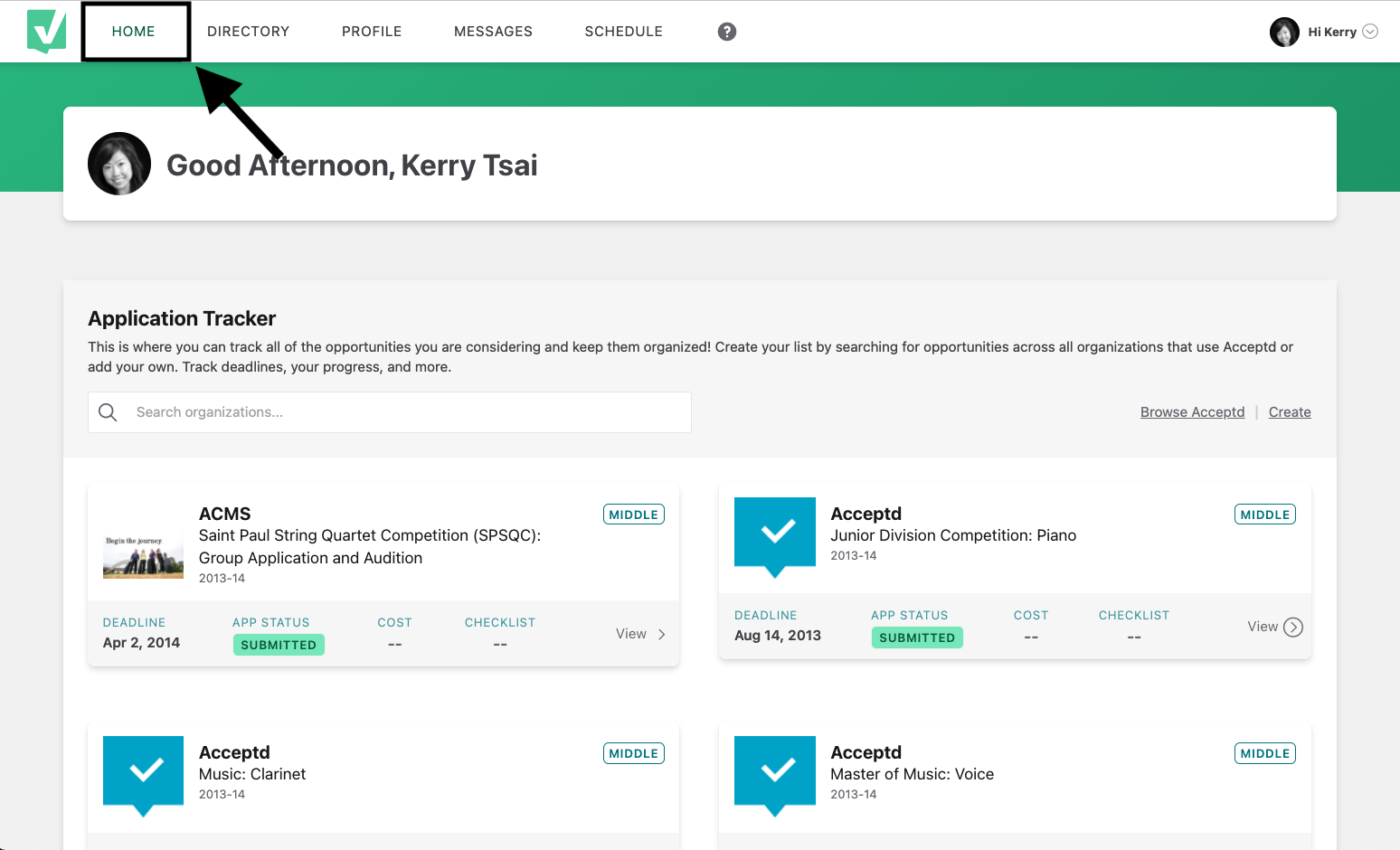 Locate the application you are wanting to find the deadline for and you will be able to see the exact date in the bottom left-hand corner under "Deadline." (highlighted in red)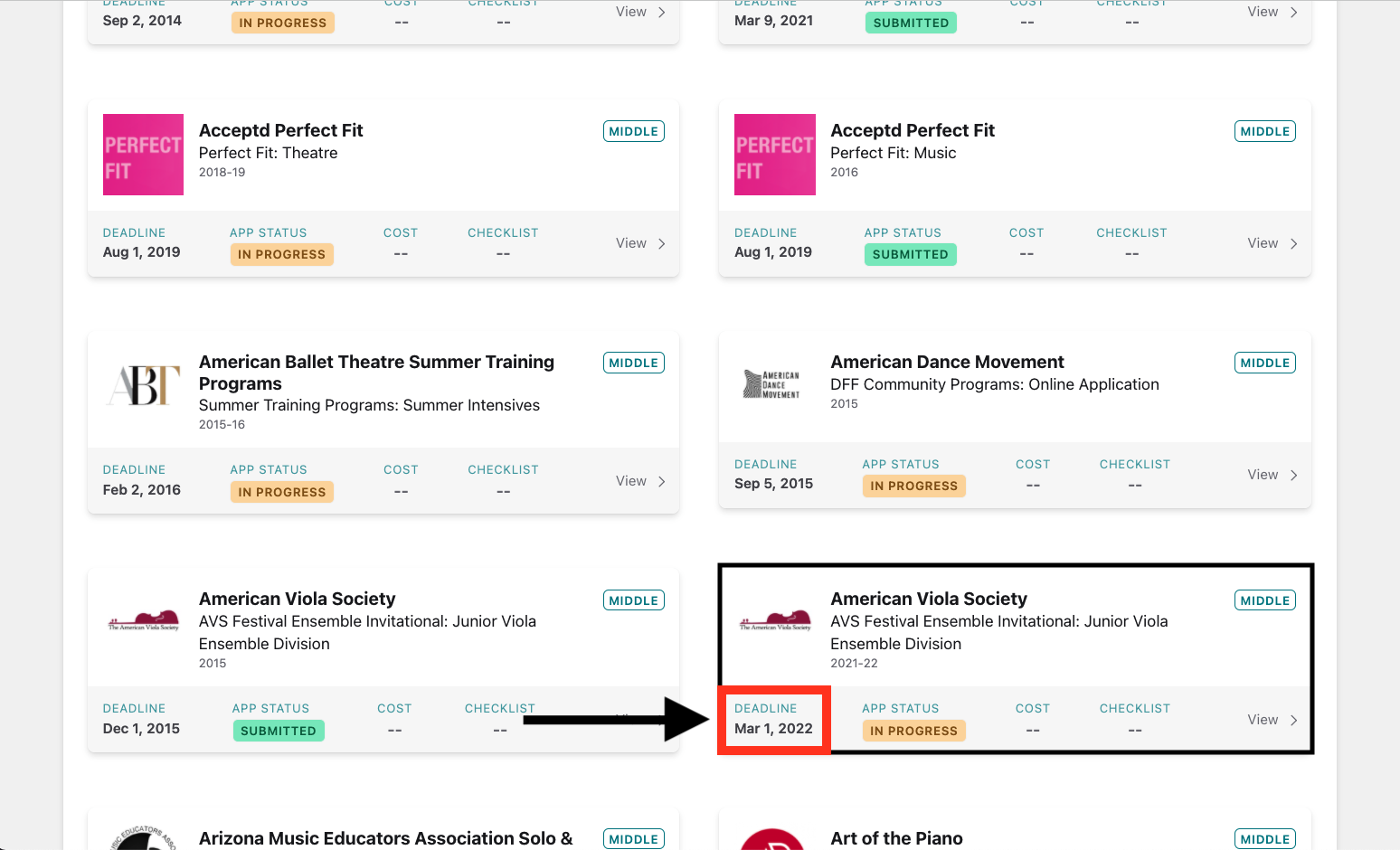 **You can see the deadline before you open an application**
All deadlines will be listed on the organization's landing page.
First, select the application you would like to start from the drop-down on the left-hand side.
Once you make your selection, you will see the deadline listed on the right-hand side of the window.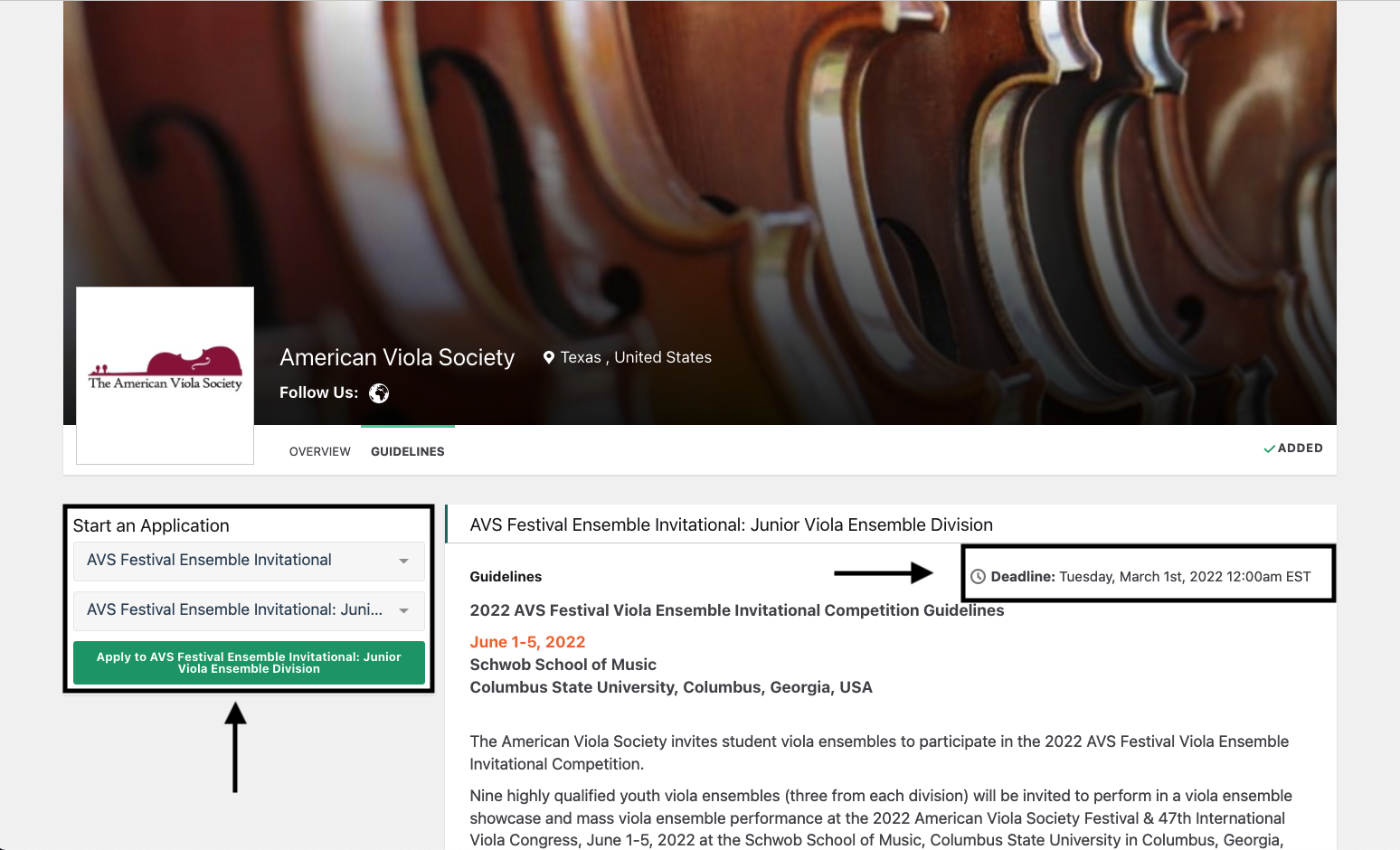 Are you an administrator for an arts organization? Would you like to learn more about Acceptd's resources? Check out more at: Applications | AuditionRoom | Marketing