Finding and recruiting applicants for your program should be one of the best parts of your job. But the reality right now is that with budget cuts, limited resources, and a highly competitive industry, the process can be complicated and taxing.  Let us help you simplify. We know that each and every arts organization is unique, which is why we have an experienced team ready to help you build a customized solution to meet your needs.
Please complete as many fields as possible. This will help us provide the most accurate response to your inquiry.
Click here if you have questions about pricing or if you would like to request a demo.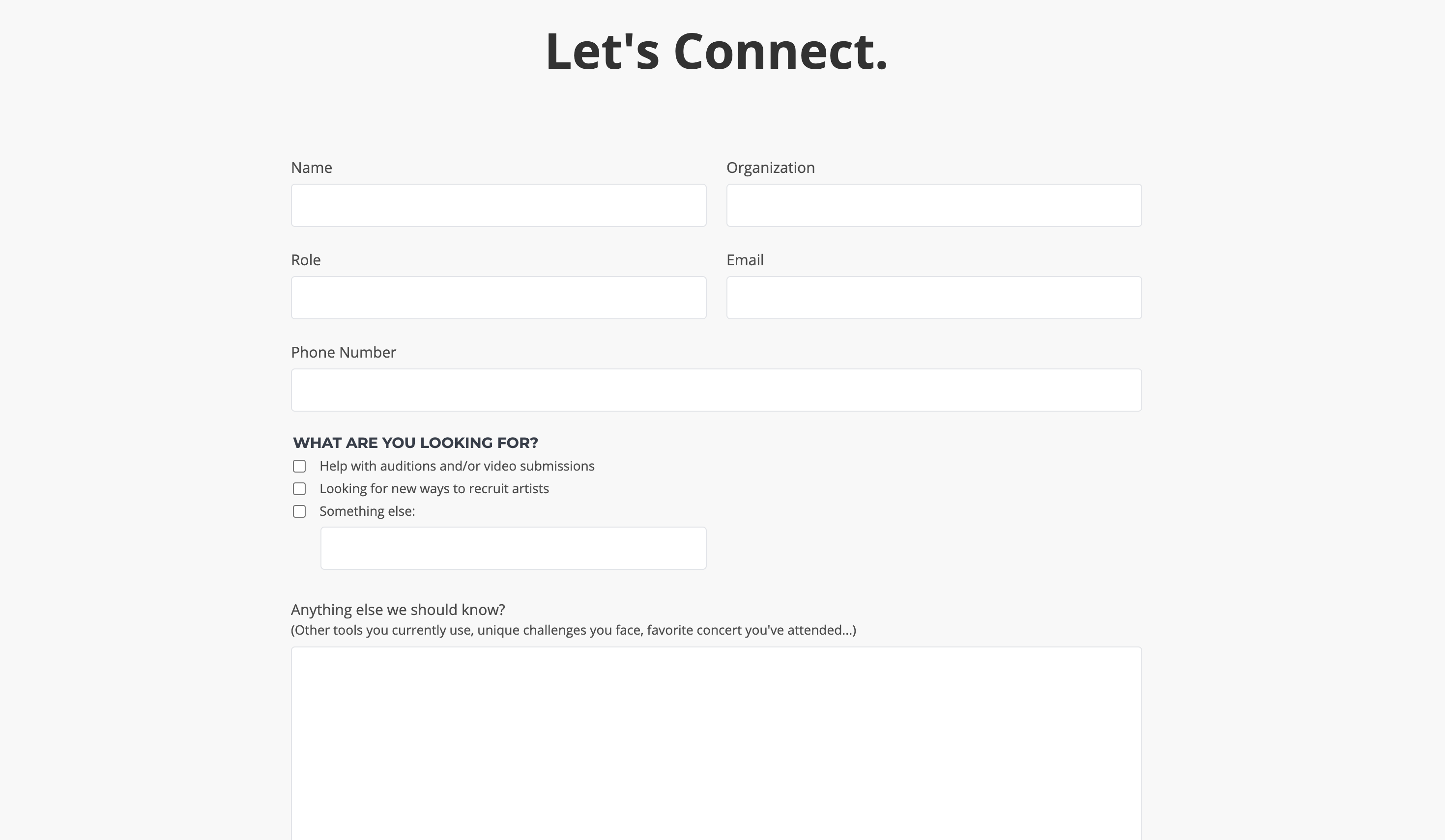 Are you an administrator for an arts organization? Would you like to learn more about Acceptd's resources? Check out more at: Applications | AuditionRoom | Marketing