Great question! Discover Me is your free profile on Acceptd that can get you discovered by thousands of performing and visual arts organizations.
It's easy: just fill out basic information about your experience and area(s) of interest and upload a media sample.
From there, arts organizations from around the world can view your profile and recruit you for scholarships, colleges, professional opportunities, and competitions.
Fill out your profile and get discovered today!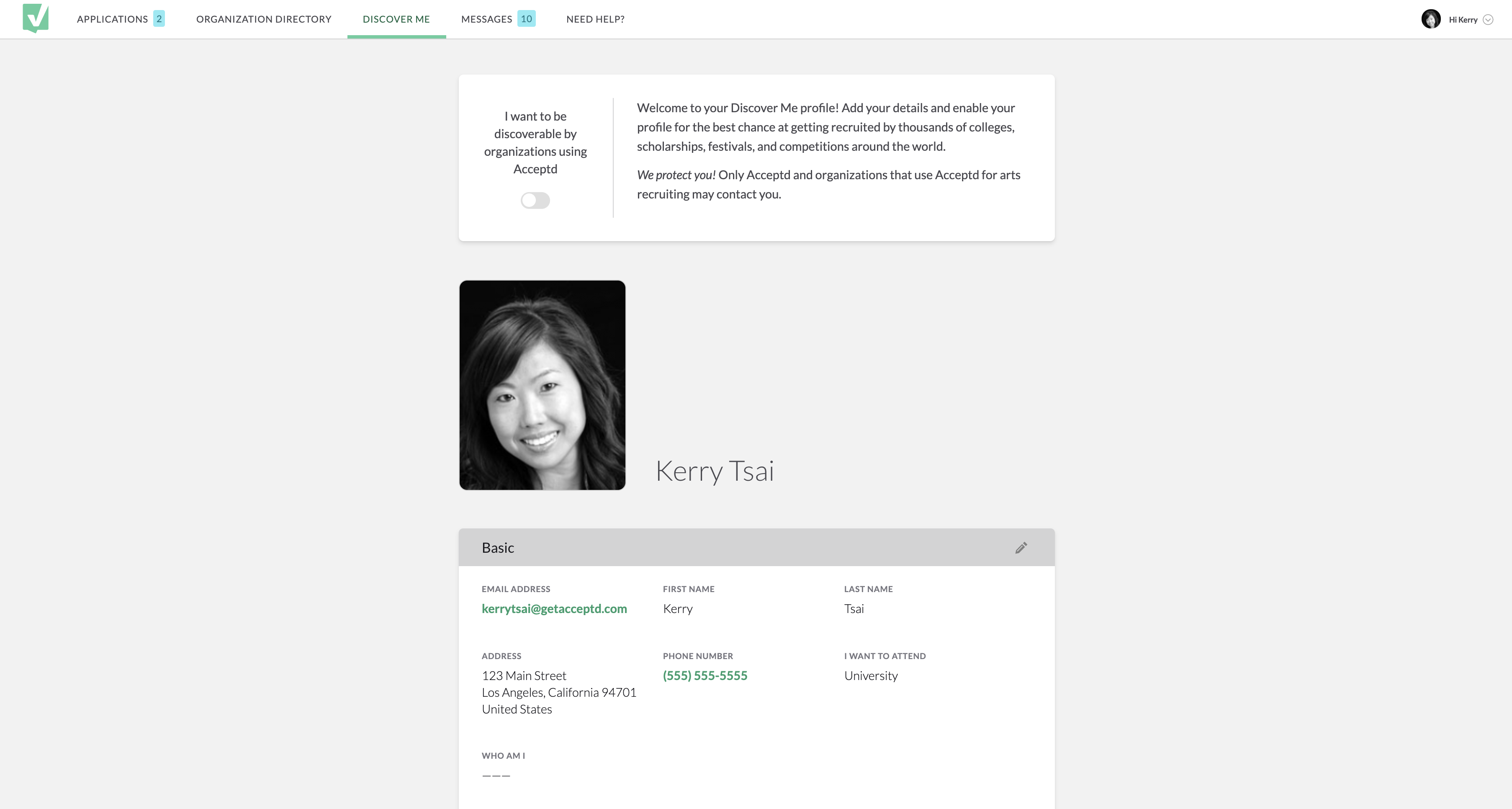 Are you an administrator for an arts organization? Would you like to learn more about Acceptd's resources? Check out more at: Applications | AuditionRoom | Marketing