If you need to join another session for a second audition or interview with the same organization, please follow the below steps.
First, you will need to leave your current AuditionRoom Lobby.
Navigate back to your Acceptd account by selecting the "Back to Acceptd" button in the top left-hand corner.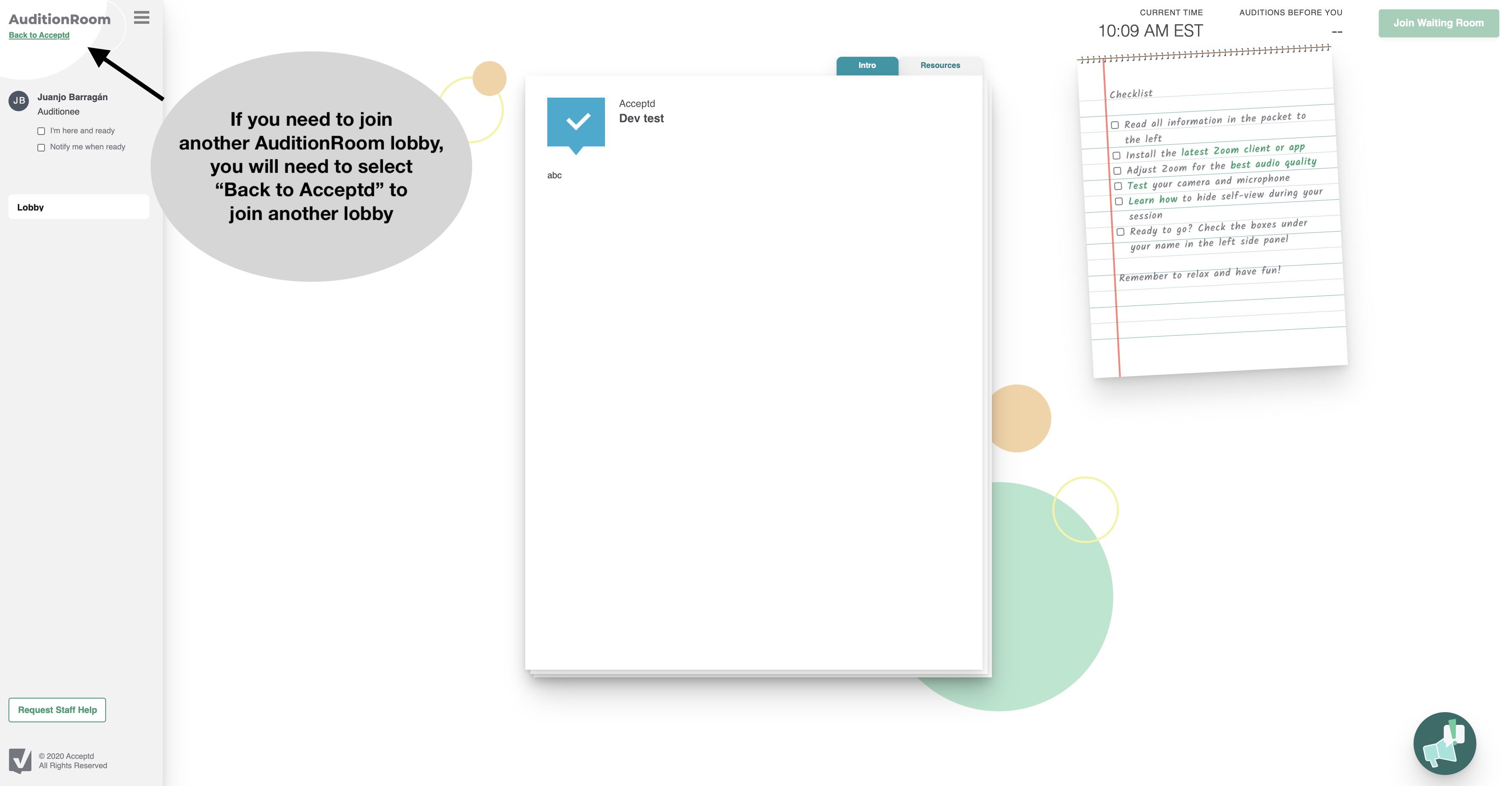 You will be taken back to the "My Agenda" page. Now you will see your "Past Events" and your "Upcoming Events." Be sure to check the "Lobby Start" time of your "upcoming Events."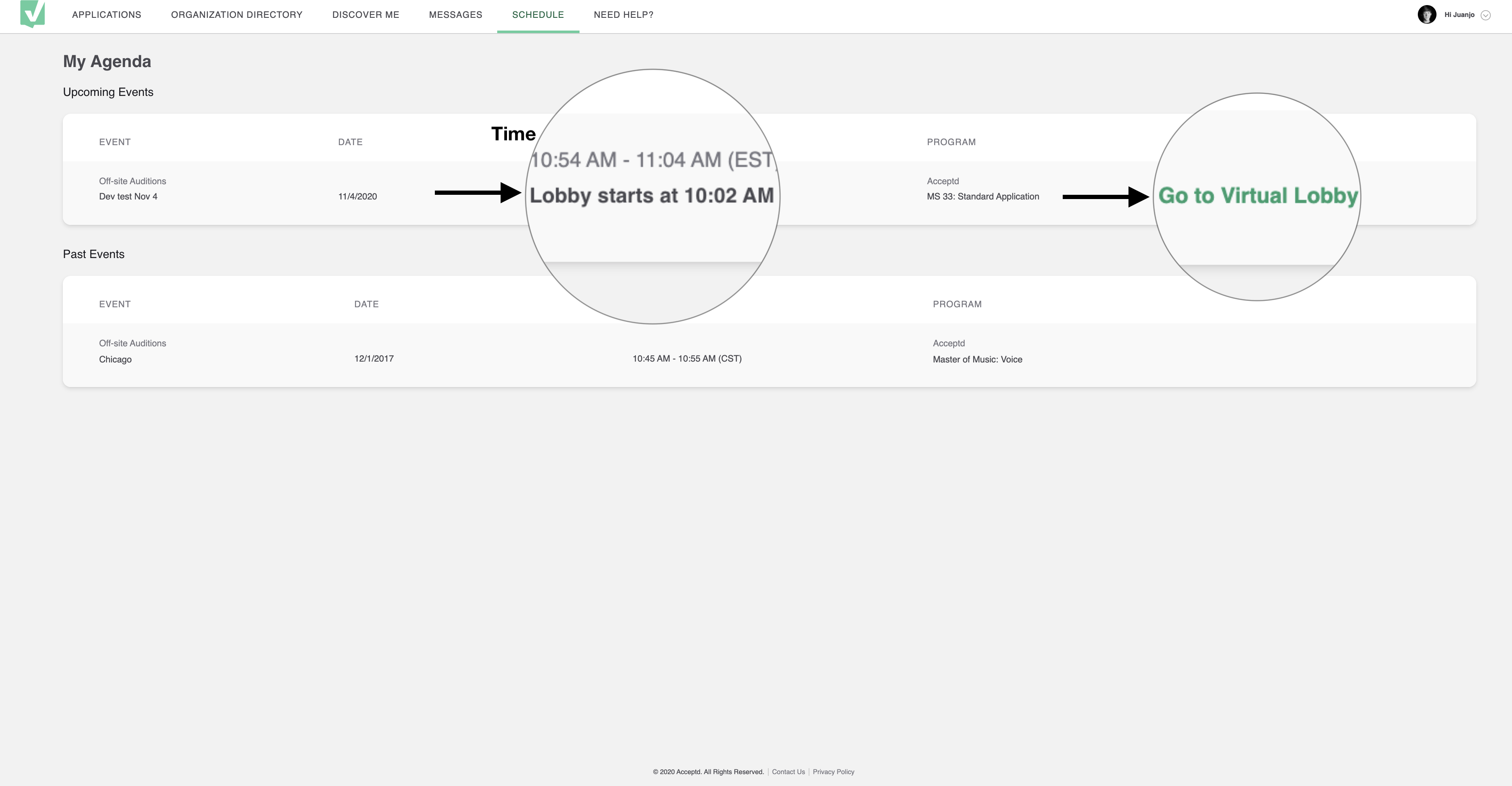 Do you have multiple auditions scheduled with the same organization on the same day?
No problem! You will be presented with 2 buttons in the top right-hand corner of the window. When the organization is to begin your audition, the button will be enabled for you to select and join.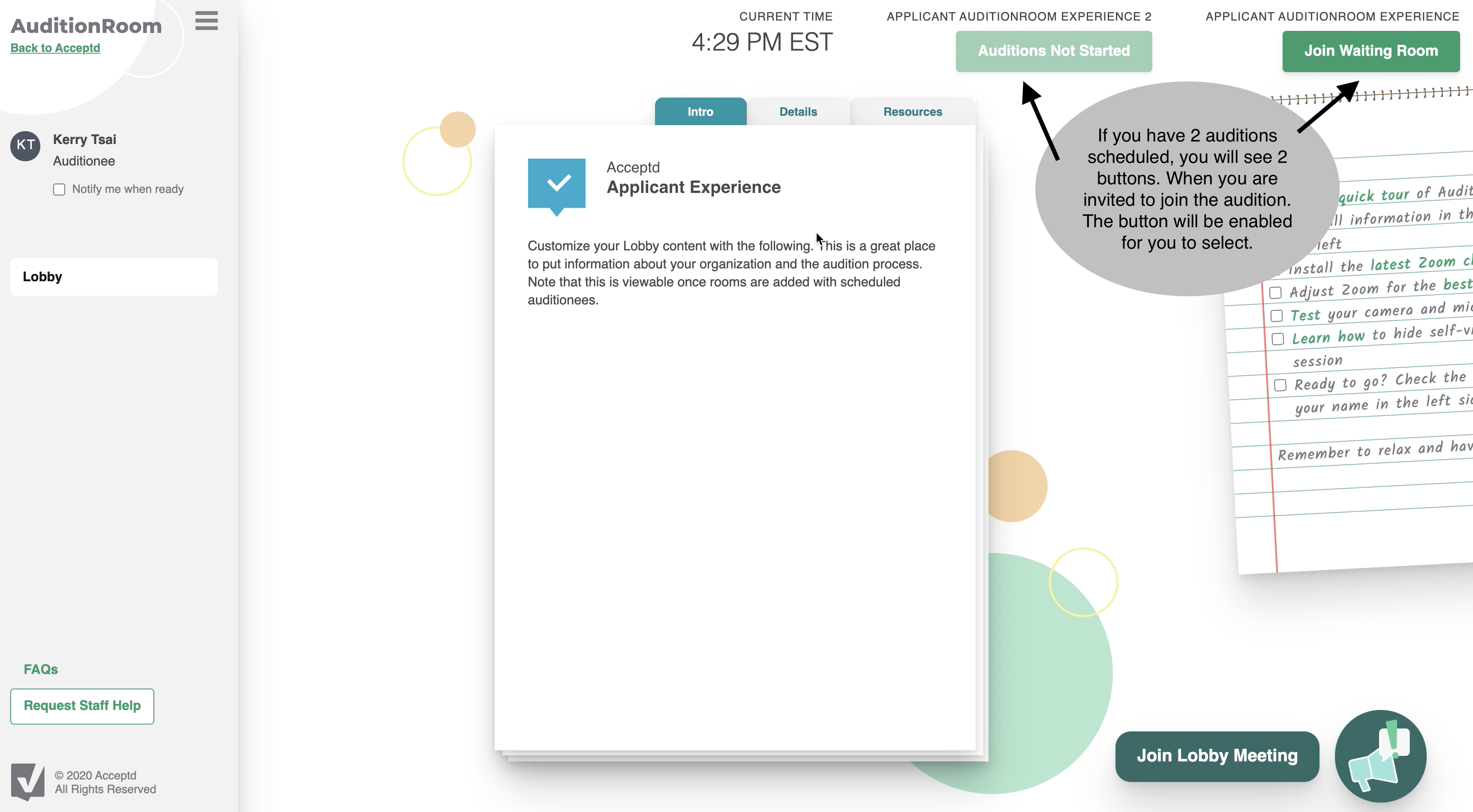 Are you an administrator for an arts organization? Would you like to learn more about Acceptd's resources? Check out more at: Applications | AuditionRoom | Marketing