Scheduling your audition is quick and easy!
**You will not be able to see the schedule/schedule your audition until the organization has invited you to schedule your audition**
Here are steps to schedule your audition:
Step 1: Please navigate to

getacceptd.com

and log in to your account.

Step 2: Click on 'Schedule' and select 'My Timeslots' from the dropdown menu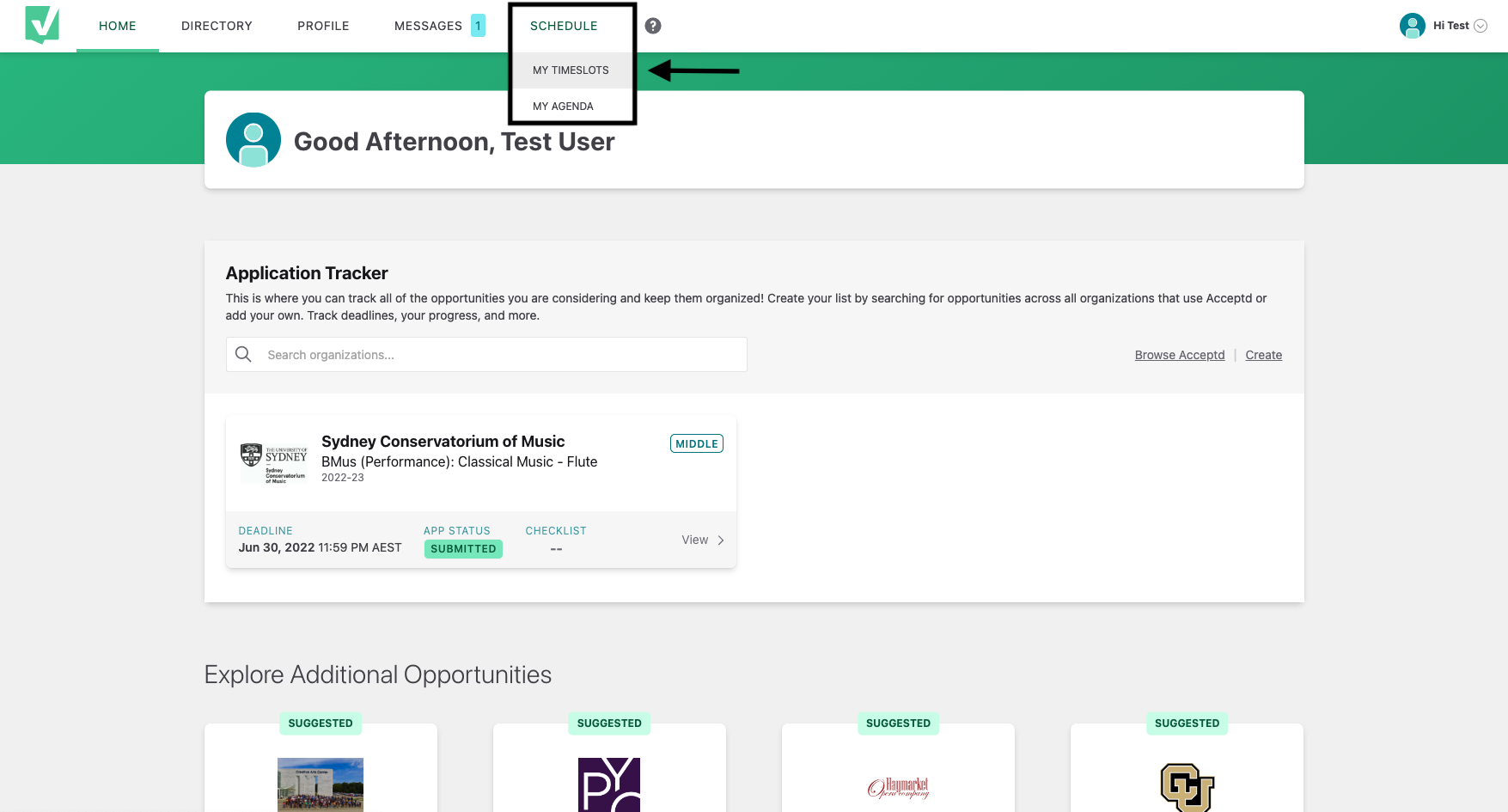 Step 3: Locate your audition and click on the "Select timeslot" button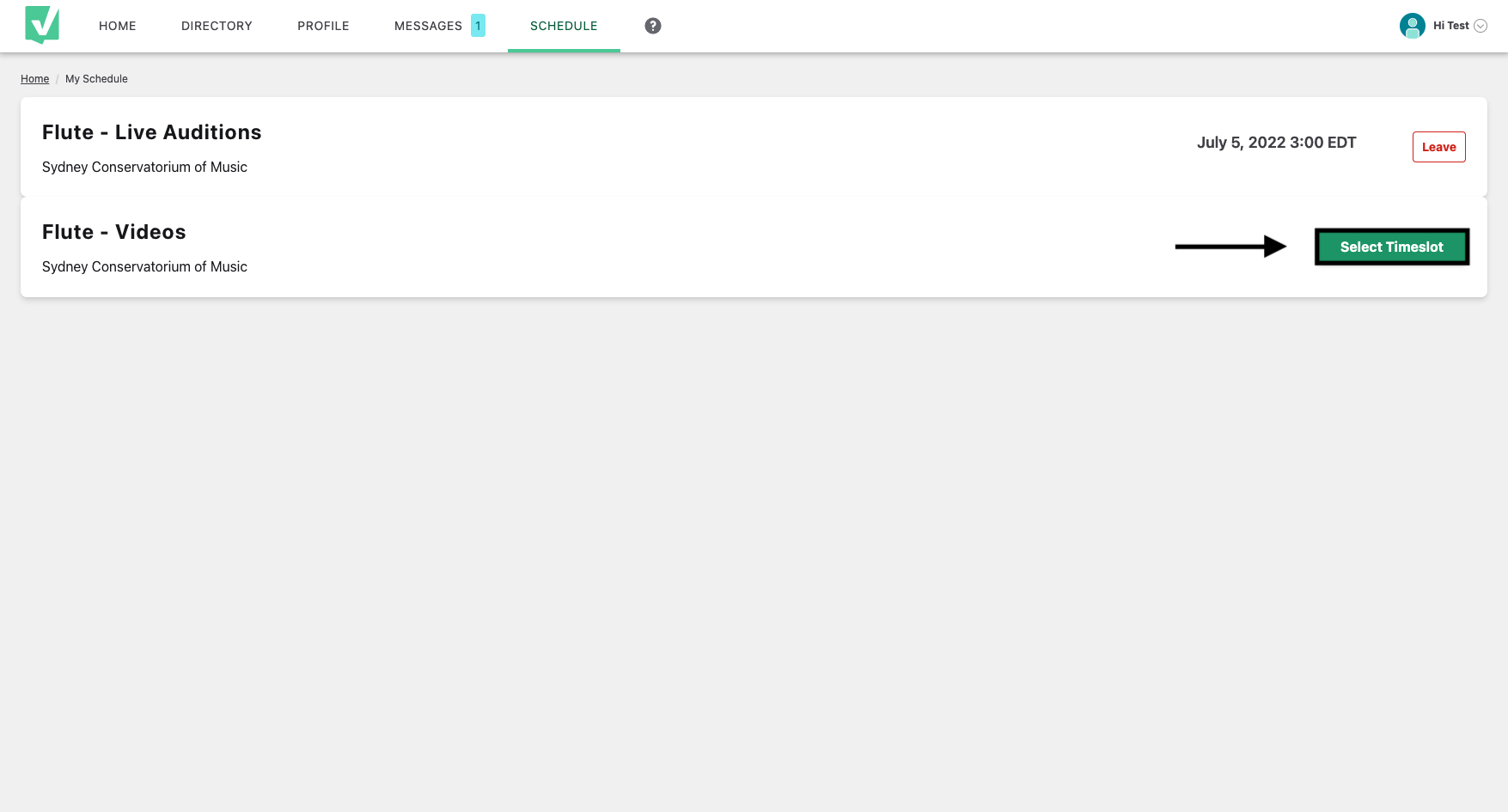 Step 4: Once you select your timeslot you will see the slots disappear and the date/time you selected will now appear.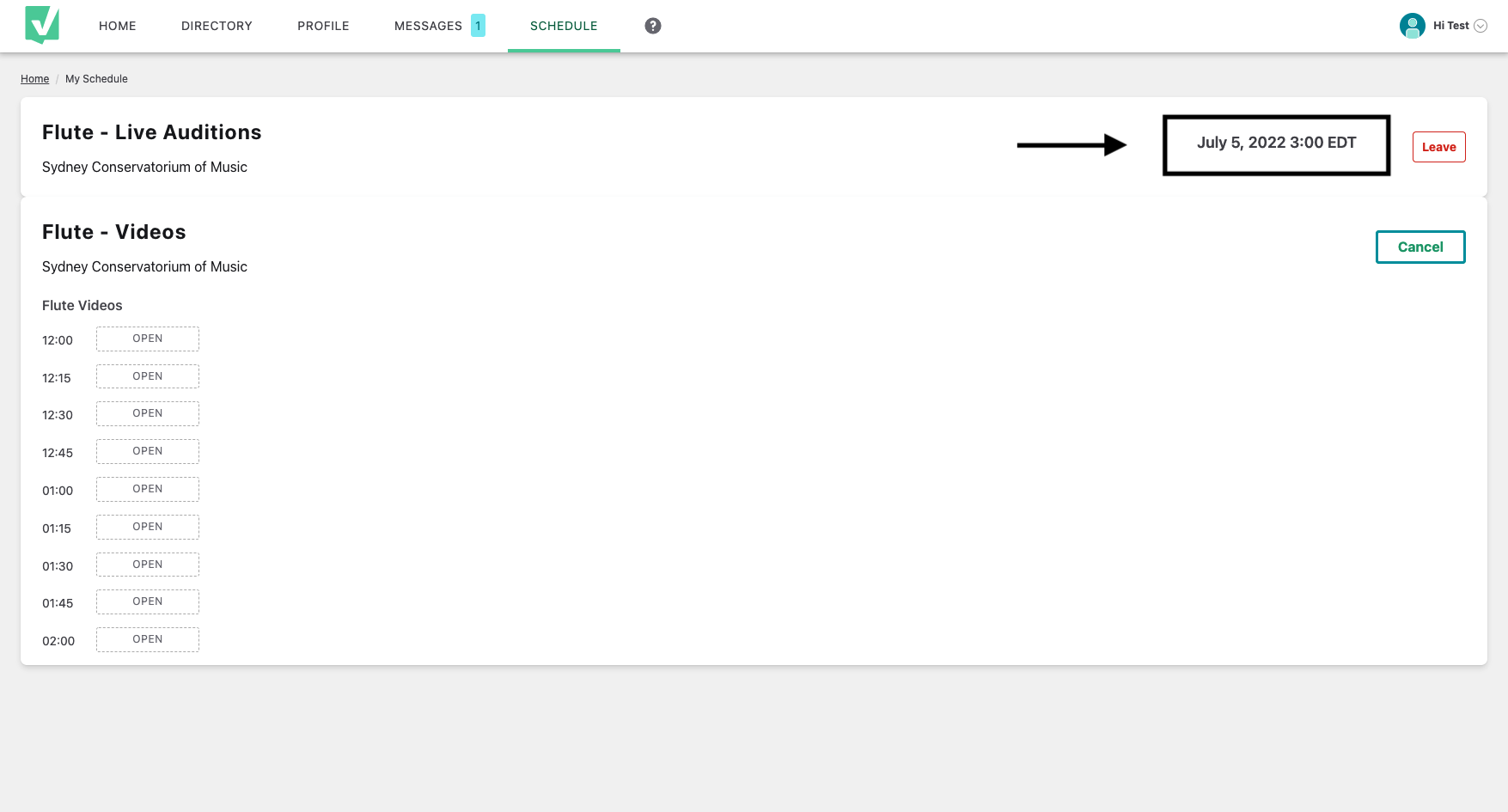 NOTE:
If you select "Leave" this will remove you completely from the schedule. You will need to contact the Organization directly to be invited back to the schedule.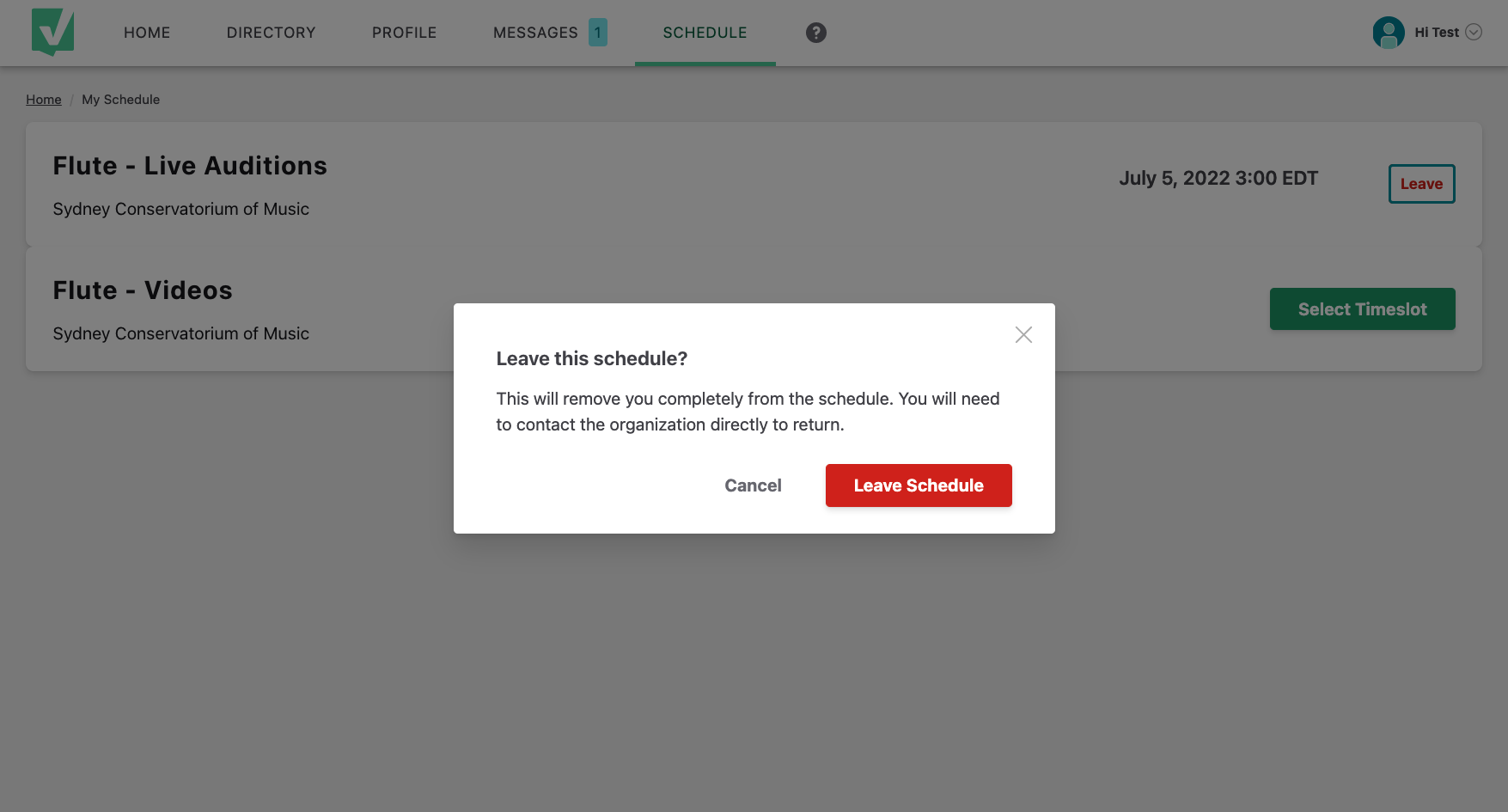 Are you an administrator for an arts organization? Would you like to learn more about Acceptd's resources? Check out more at: Applications | AuditionRoom | Marketing