You will be able to change your recommender's email by following the below steps. 
1. Login to your Acceptd account
2. Navigate to the application that is associated with your recommender's email
3. Select "View"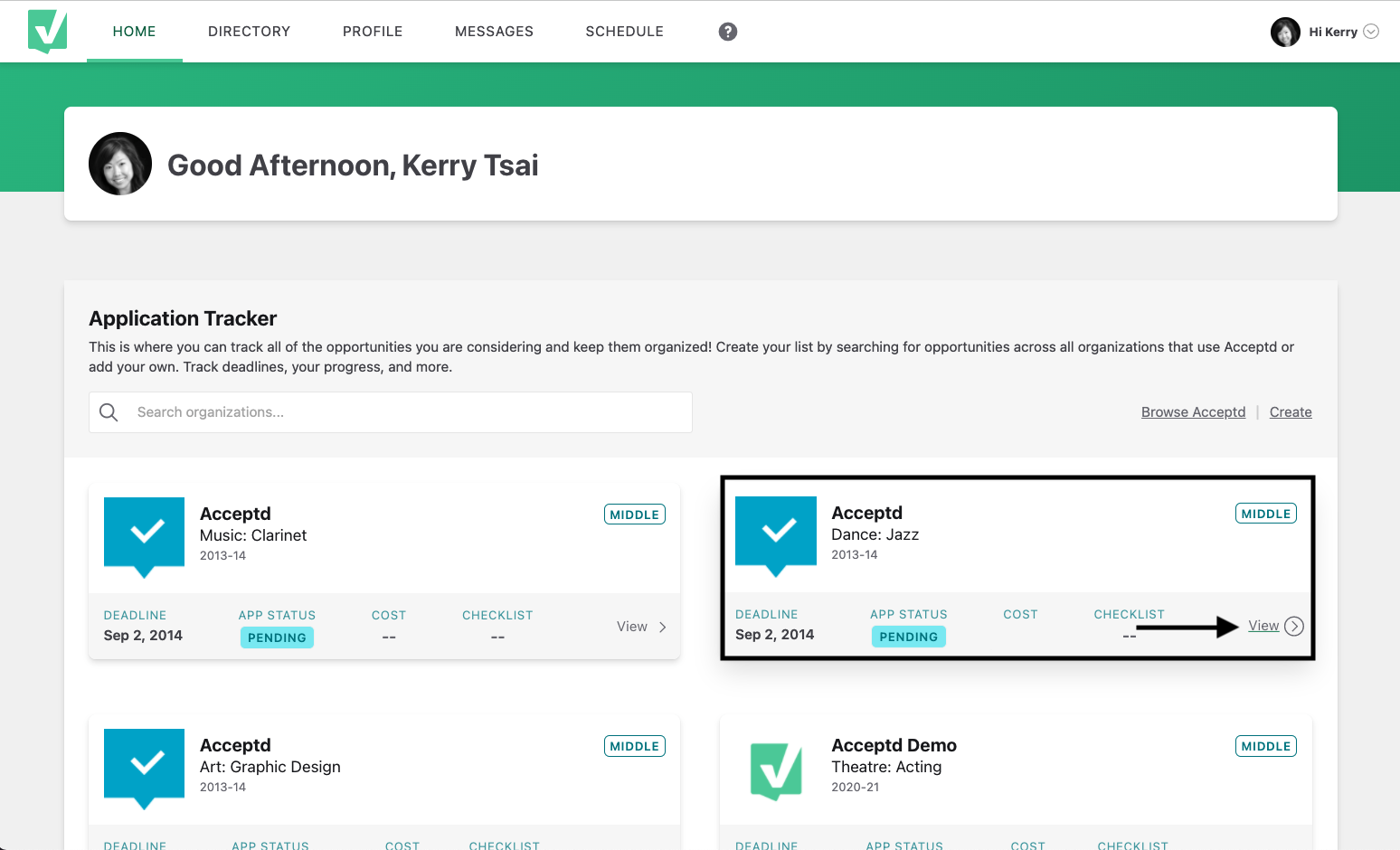 4. Next, you will see a yellow notification icon to the right of "Documentation Letters." The number on this notification icon tells you how many letters have not been completed by your recommender. Simply click on "Documentation Letters" in order to see which recommender hasn't submitted their letter.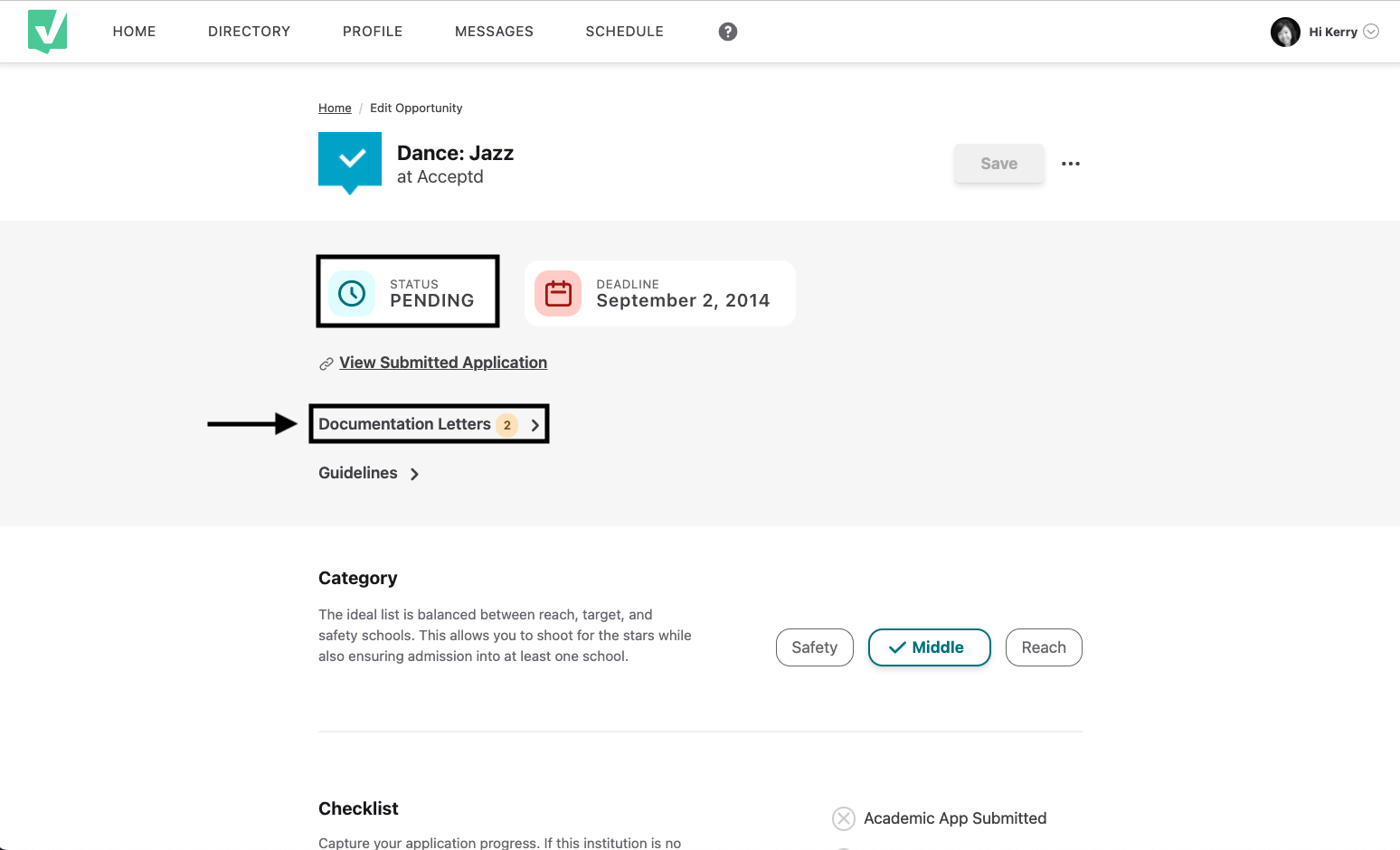 5. You will see 3 different statuses next to each email.
Pending means that your letter of recommendation has been emailed to your recommender within the last 12 hours. 
Received means that your letter of recommendation has been submitted successfully. 
Resend means that you are able to resend the letter of recommendation to your recommender. We don't recommend sending this email every 12 hours. This option is provided to correct typos if you typed the email incorrectly.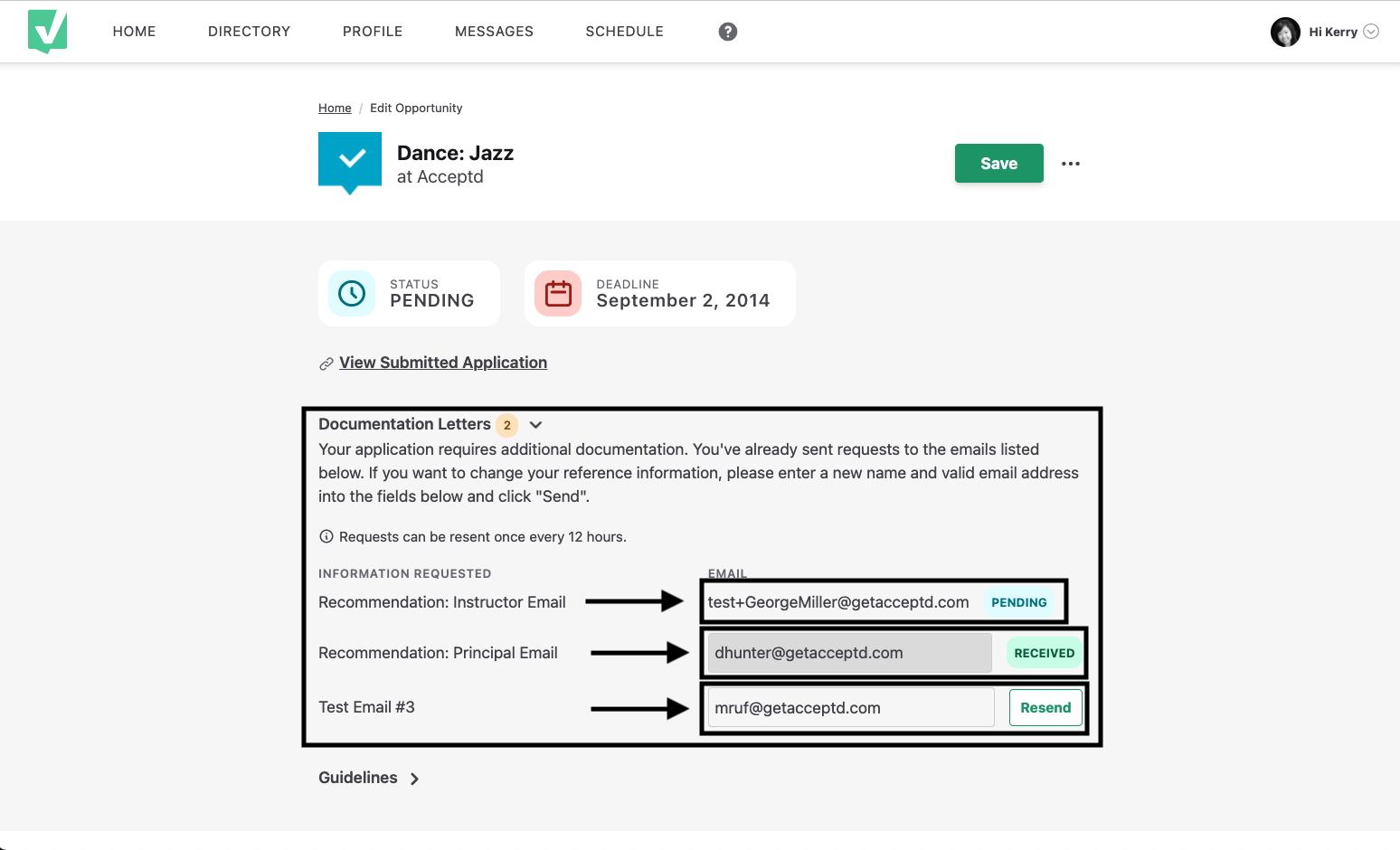 Once you have updated the email, you can select "resend" to send the recommendation to the new email address.
**You will be able to resend this email once every 12-hours.**
**Once an application has been submitted you are not able to delete recommenders from that application. However, you can update the email address that the recommendation was sent to**
Are you an administrator for an arts organization? Would you like to learn more about Acceptd's resources? Check out more at: Applications | AuditionRoom | Marketing