To receive notifications when your Auditionroom Lobby is available. Follow the below steps.
You can find Safari and Firefox by scrolling down.
Chrome:
To turn on notifications in Chrome. Click on the three dots in the top right-hand corner of your chrome browser.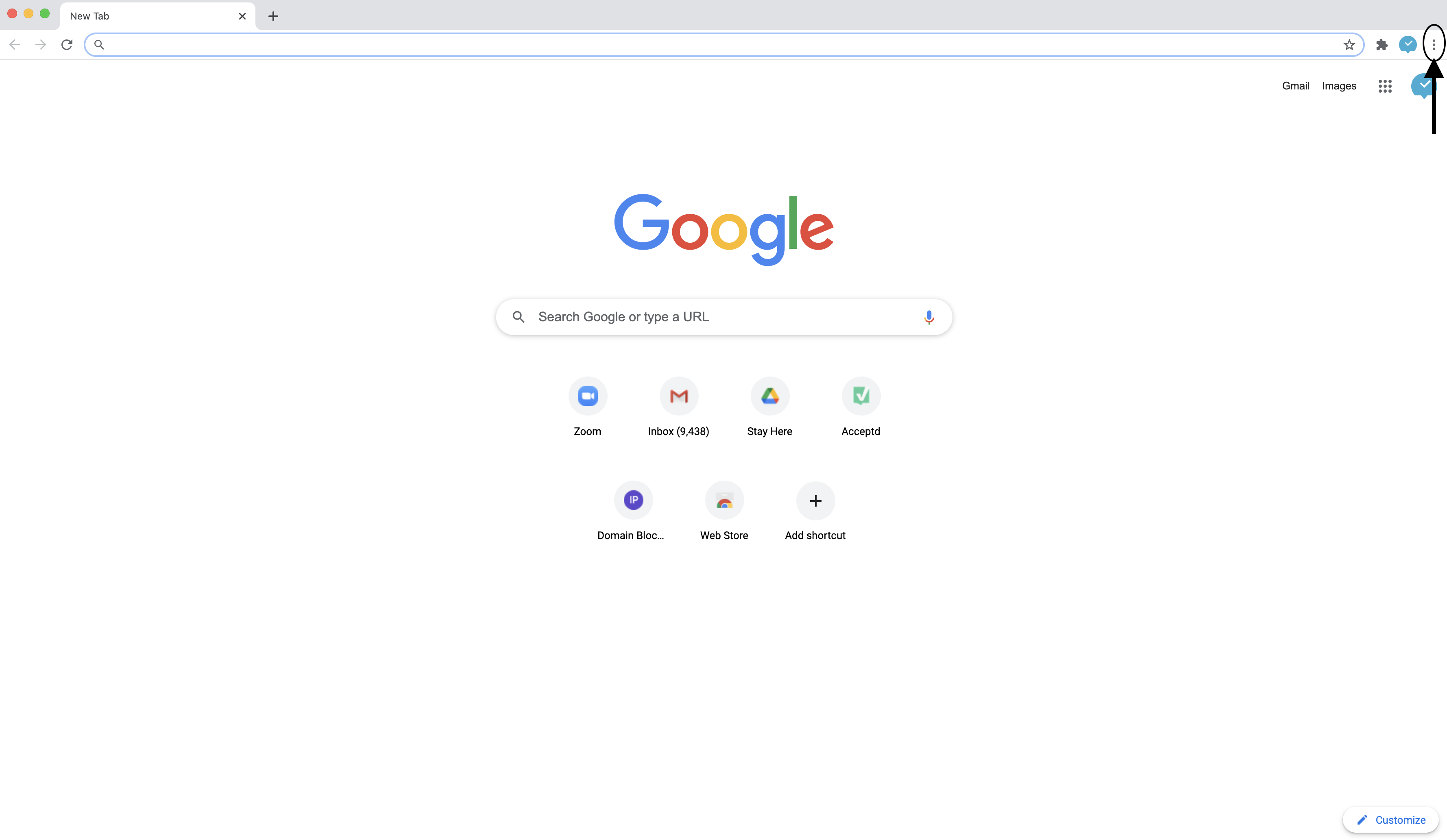 You will then need to select "Settings" from the drop-down list.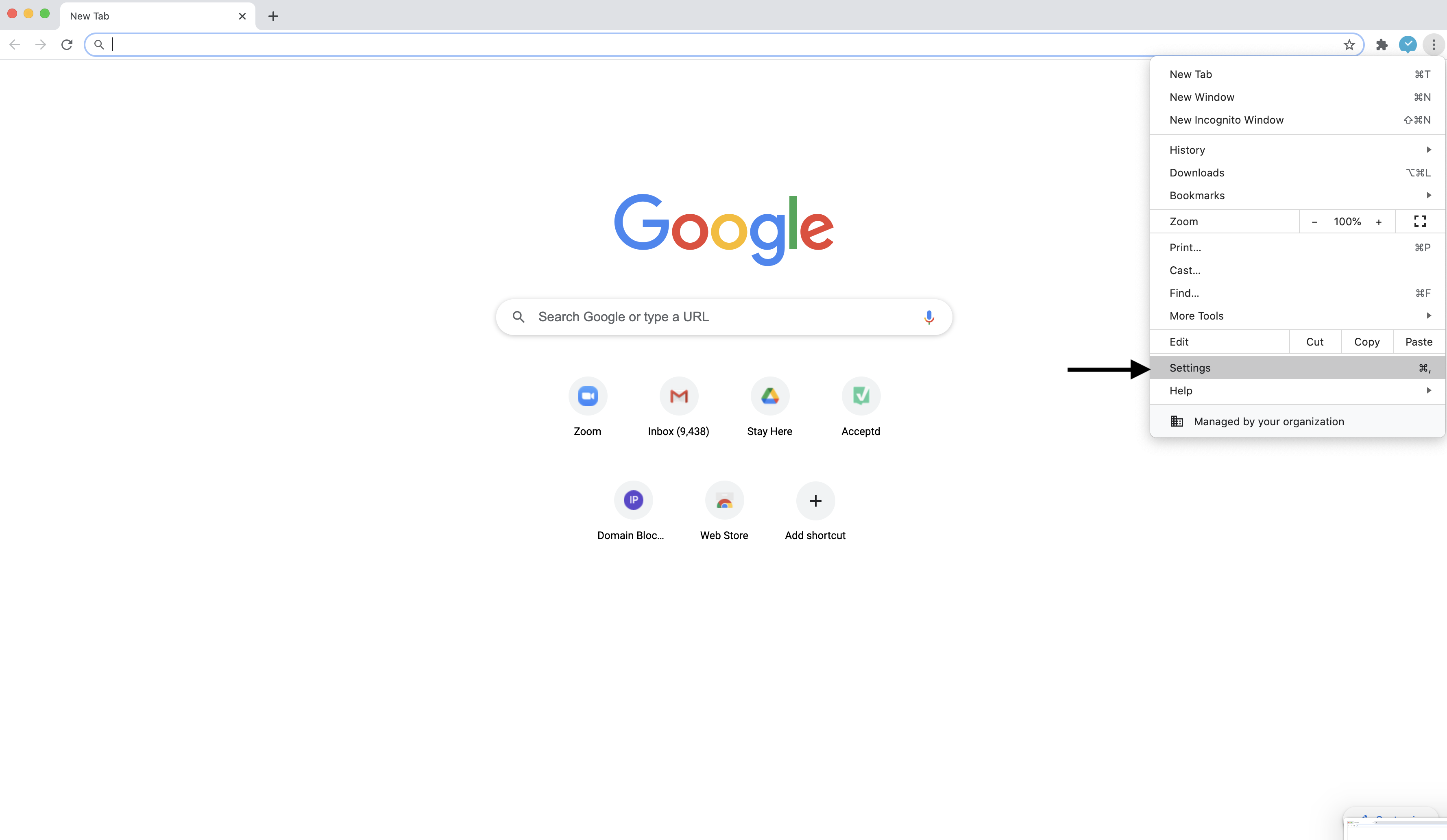 Next, you will need to find the section under "Privacy and Security" and select "Site Settings."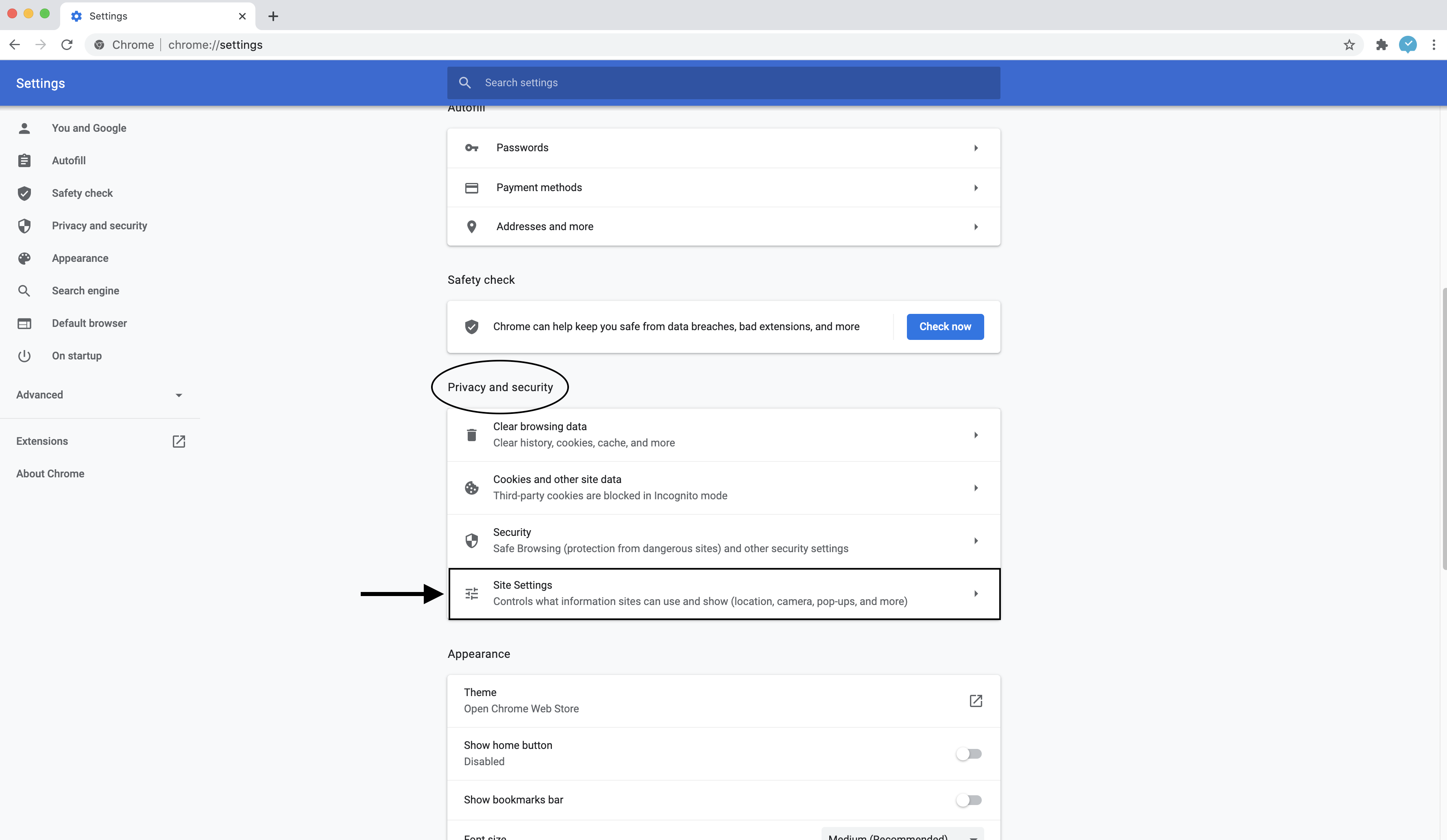 Then you will need to select the "Notifications" section.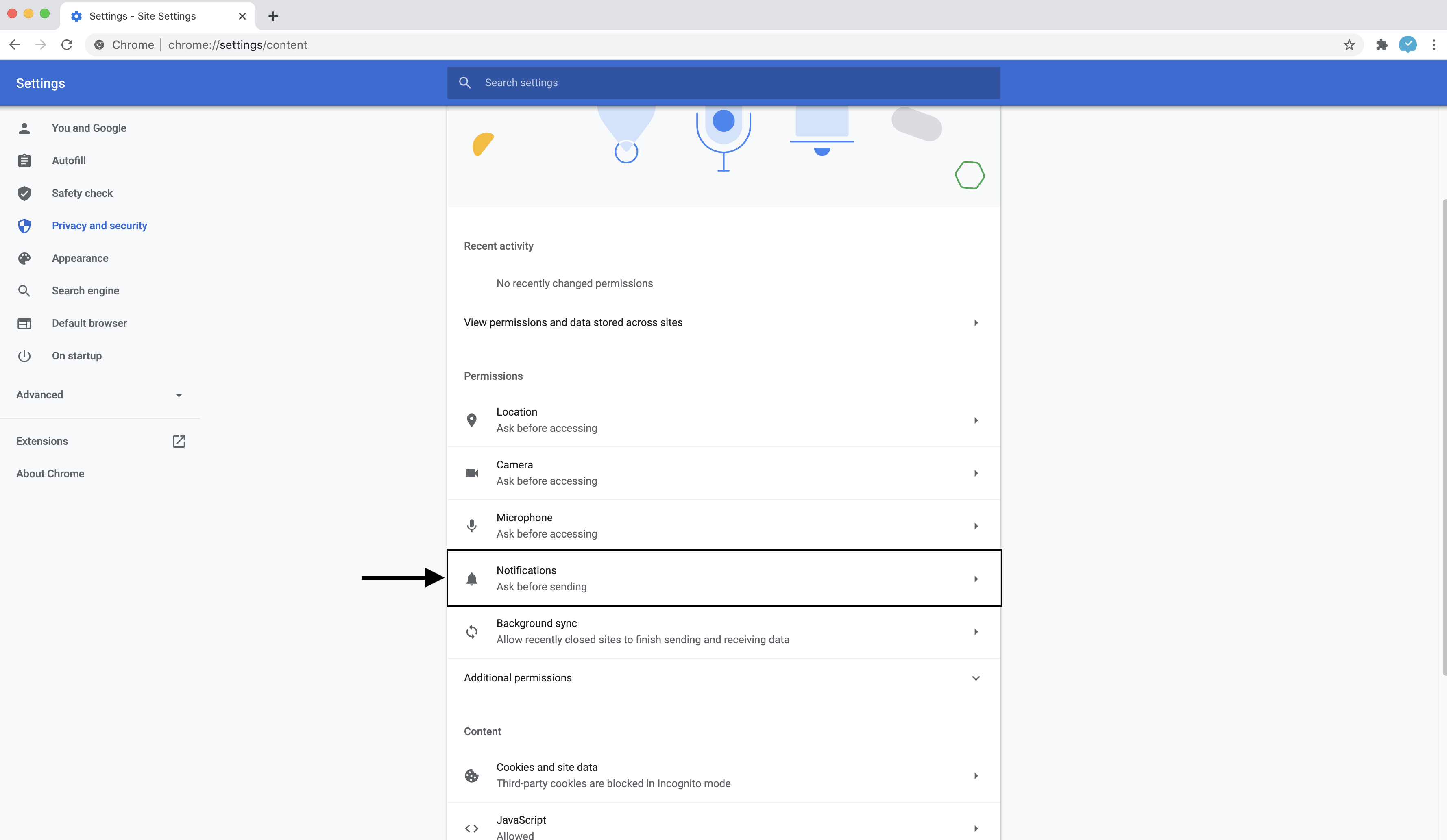 You will then need to see if app.getacceptd.com is in the "Allow" list. If it is not, select the "Add" button shown below. Then add "https://app.getacceptd.com:443" to the "Allow" list.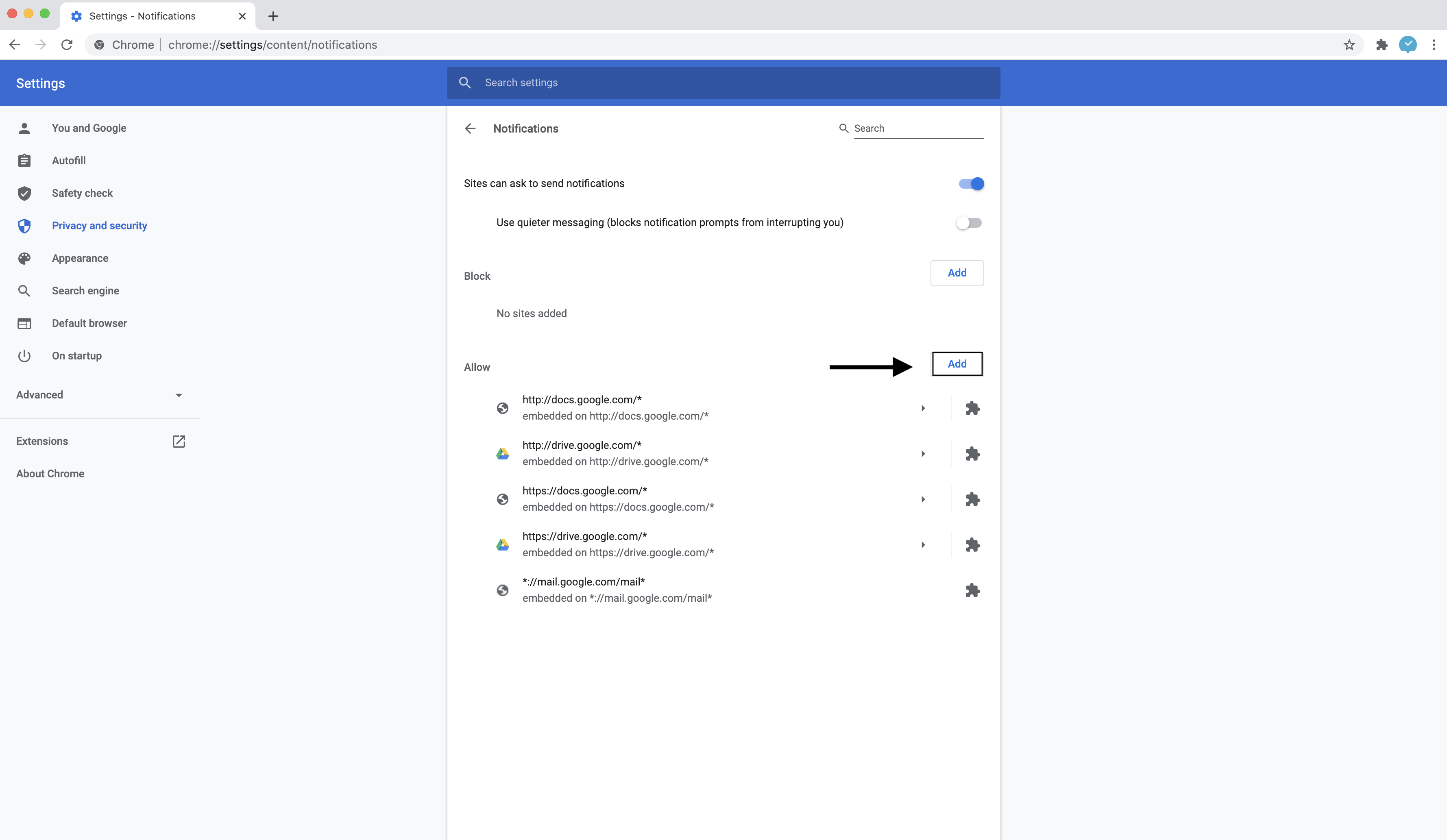 Safari:
Open Safari, then in the main menu select Safari then Settings. In the new window, click the Websites tab at the top, then select Notifications in the side column.

This will bring up a list of websites that have asked the user permission to show alerts. On the right-hand side of each site is a dropdown box with options to Allow or Deny permission, which is used to enable and disable the notifications.

Firefox:

Click the padlock in the address bar.
Click the arrow in the Site Information drop-down panel.
Click Page Info window.
in the next panel to bring up the
Click the Permissions tab.
Under Send Notifications, choose a notification option: , , or . If your choices are grayed out, deselect the Use Default checkbox.

Alternatively, you can:

Click the menu button and select .
Click Privacy & Security from the left pane.
Scroll to the Permissions section.
Click the Notifications.
button to the right of
Select Allow or Block from the Status drop-down for any of the websites.
Click the
button.

Are you an administrator for an arts organization? Would you like to learn more about Acceptd's resources? Check out more at: Applications | AuditionRoom | Marketing