You can either login by clicking here or by going to https://getacceptd.com/ and clicking the grey "Log In" button at the top right of the page.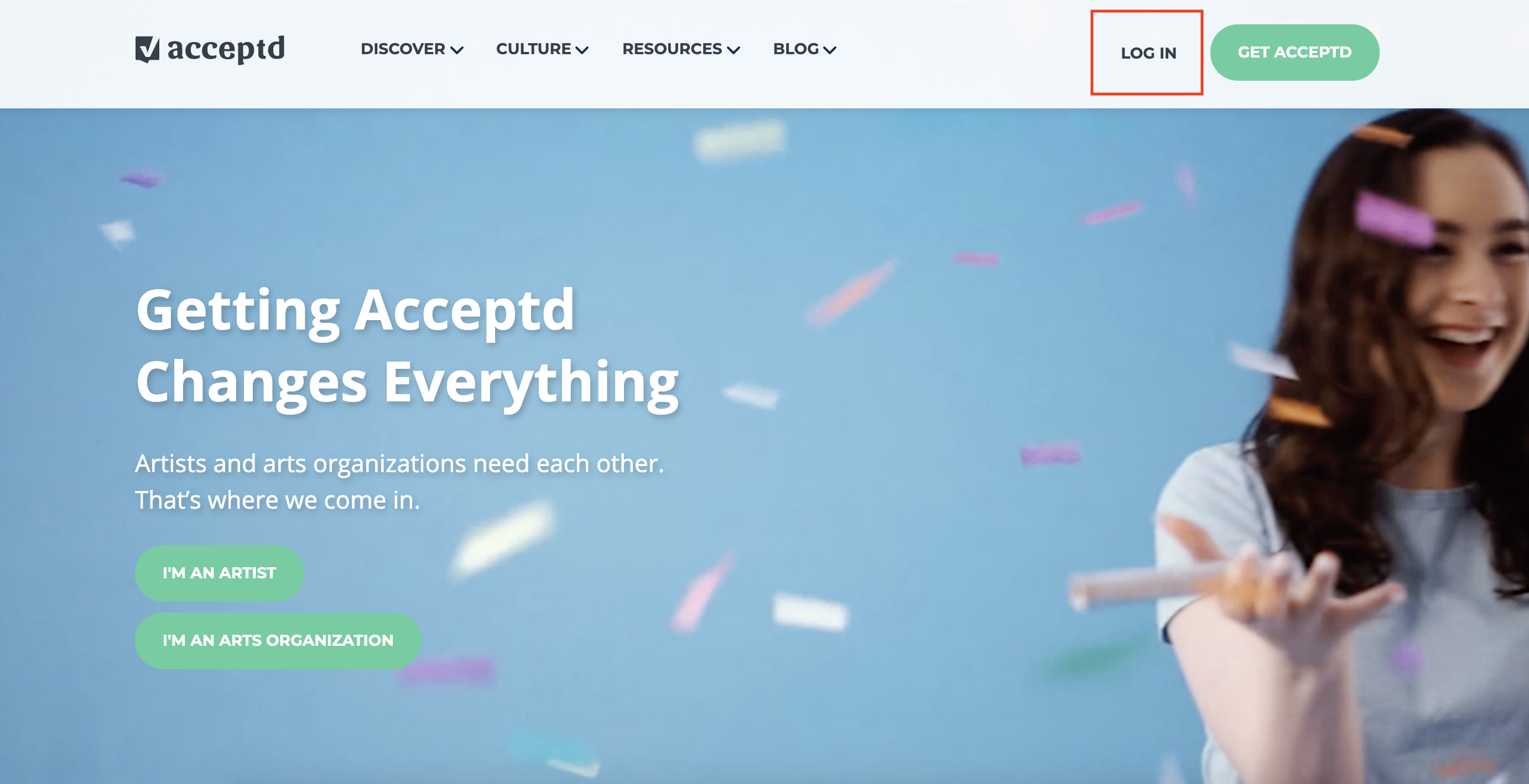 Enter your email address and password, then click the blue Log In button.
If you have forgotten your password, please see the "What if I lose or forget my password" page.
Are you an administrator for an arts organization? Would you like to learn more about Acceptd's resources? Check out more at: Applications | AuditionRoom | Marketing